Vegan bread is the most time honored form of homemade bread. Bread has had no animal ingredients since the first loaf was formed thousands of years ago.
That is because basic bread is inherently just 4 ingredients – water, yeast, salt, and flour. Oh, there are any number of things we can add to gussy it up but it always starts with those four ingredients.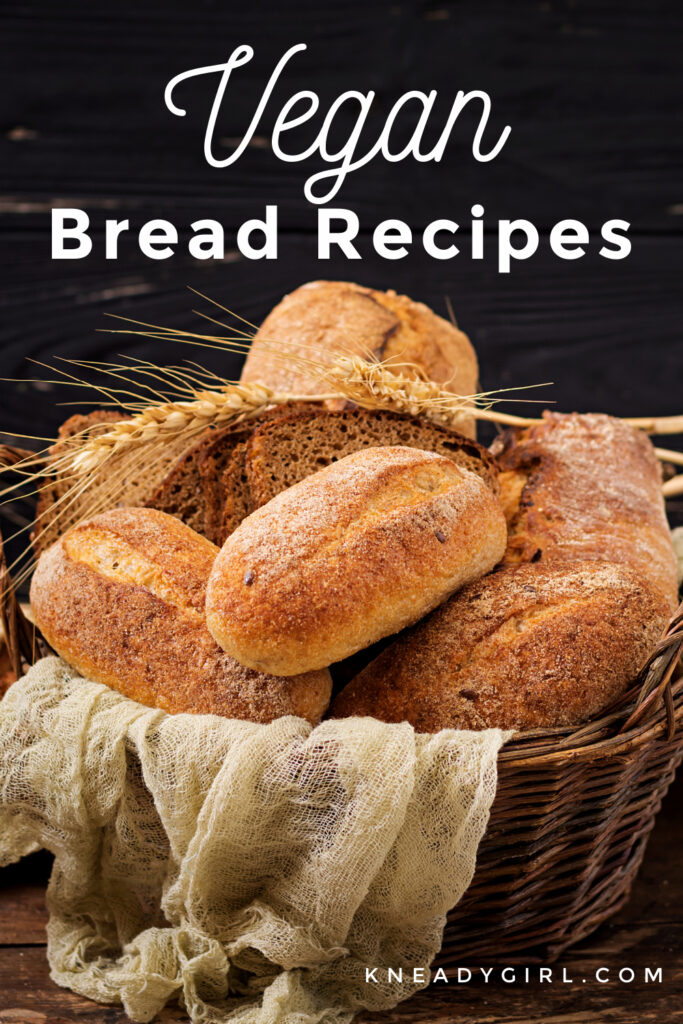 Perfect for Everyone
Because basic bread is indeed vegan, it means you can comfortably serve it at any meal and anyone can eat it (assuming not gluten-free).
This makes it simple to serve because it doesn't have to be a big deal – meaning Uncle Ed will eat it because no one thinks twice about bread being a vegan dish.
It will easily work at a feast table where you're serving a variety of foods to appeal to the whole family vegan and non-vegan alike.
Find inspiration for every meal of the day, veggie sandwiches, to serve with soup and more below: