Make this fluffy condensed milk bread for simple and delicious loaves sure to please the whole family!
This homemade bread has a hint of sweetness courtesy of the sweetened condensed milk but is savory enough to use for many sandwich fillings.
Whip up this easy recipe for a versatile white bread recipe perfect for meals and snacking.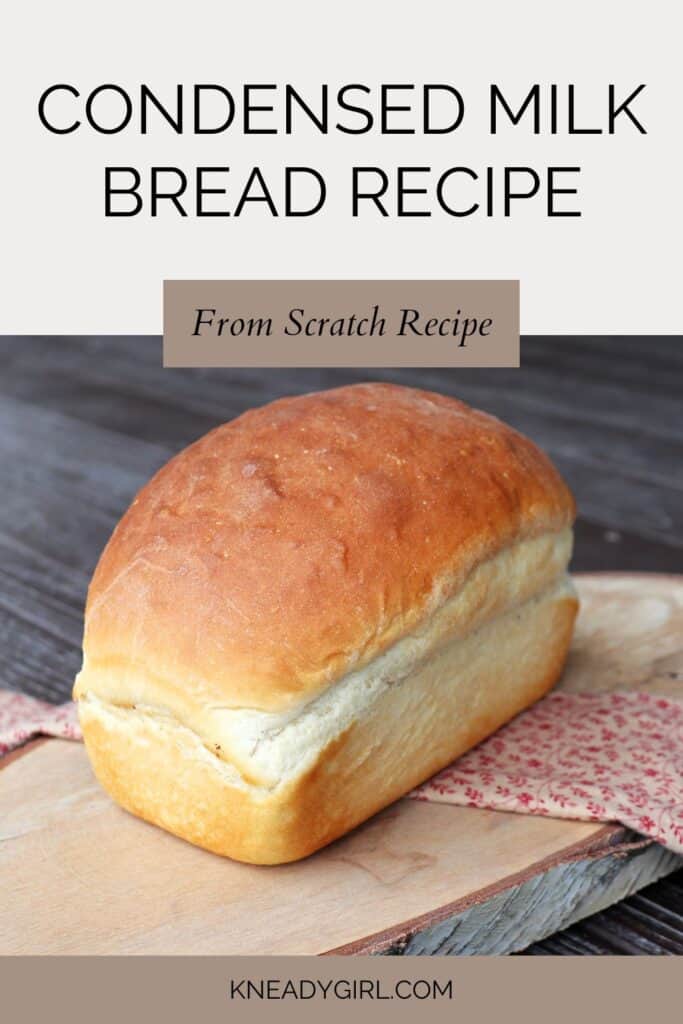 Flour Choices
I used basic bread flour for ease in this recipe. It definitely provides the perfect balance of creamy, softness alongside some light airiness.
All purpose flour could likely be substituted with great success.
Some whole grain flour like whole wheat or rye could be substituted, but it is definitely going to change the texture of this bread.
Remember that different flours absorb flour differently so add flour slowly, mixing with a wooden spoon, until it pulls together as a cohesive dough.
Sweetened Condensed Milk
This is the most important ingredient in the recipe. There is no substitution that will work as well. It is worth buying a can to make this bread now and then.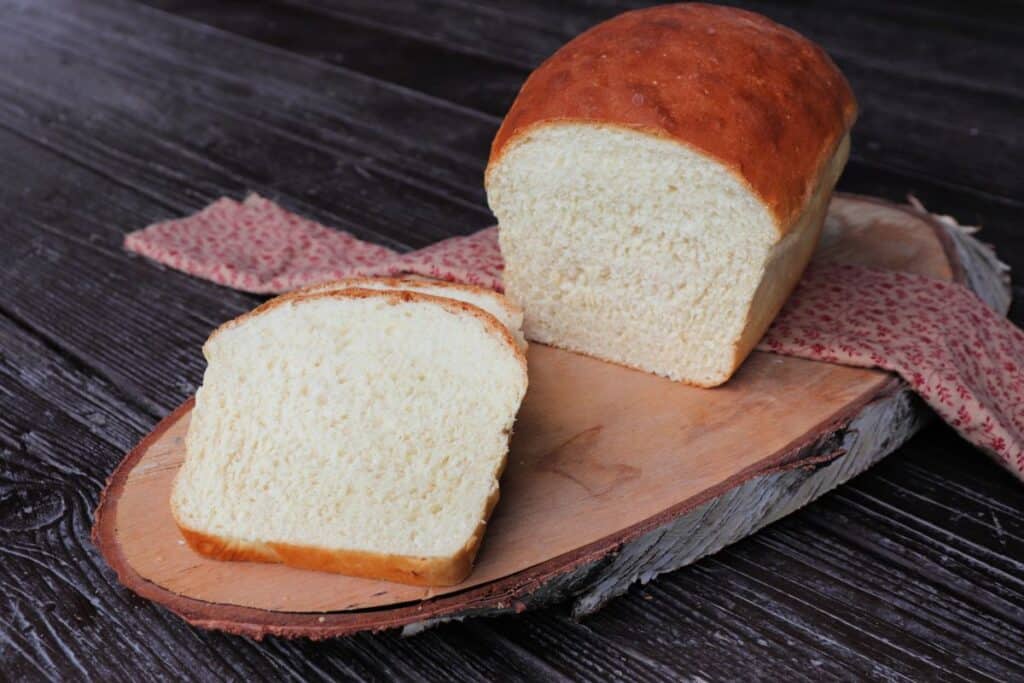 The recipe only needs 3/4 cup which is not an entire can of condensed milk. I tried several different tests to make this bread with an entire can but it never turned out well.
Feel free to use this as a delicious way to use leftover condensed milk from another recipe if you have it. If you open a can just to make this bread, have a plan for the remaining canned milk so as to not waste it. I made chocolate chip cookies with the leftovers last time I made the bread.
Difficulty Level : Beginner
This is a fairly basic bread recipe that a beginner can feel confident in tackling. It is a sticky dough but that is manageable especially if a stand mixer is used.
If not using a mixer, add cups of flour slowly and knead consistently to get a smooth dough – try avoid adding too much extra flour even though it is sticky.
Shape
I went with a basic bread pan / loaf shape here. It's easy and works for a number of different applications.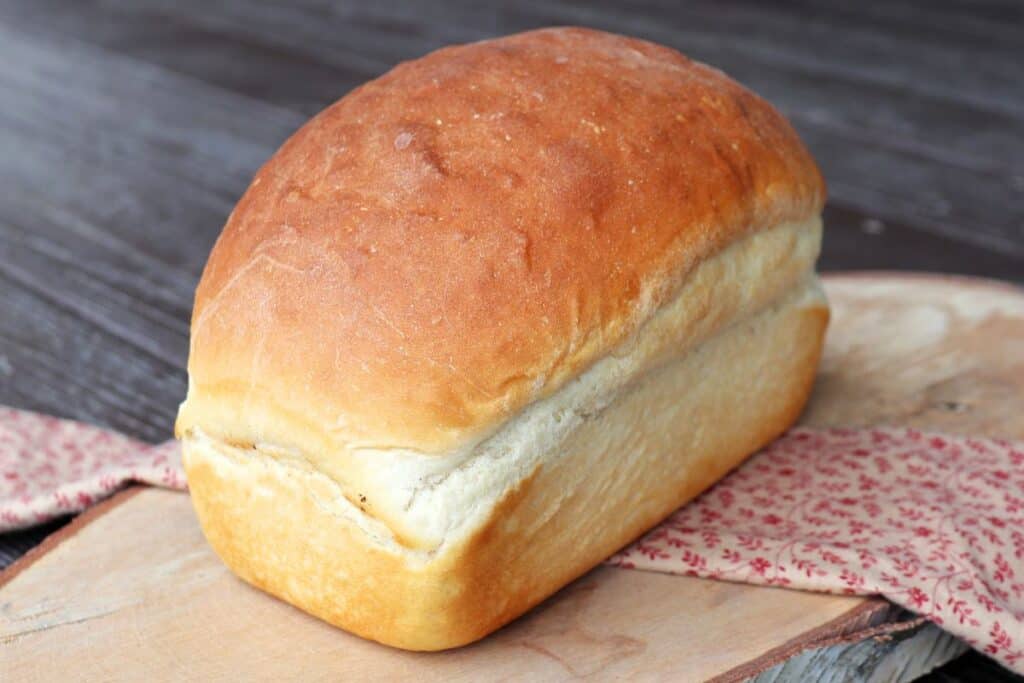 Make it into delicious condensed milk bread rolls by diving the dough into at least 12 and shape into rolls, bake on a baking sheet. Check for doneness earlier than the loaves.
You could also bake them into round loaves on a baking tray. Truly, you could bake them into most any shape you prefer, just check for doneness.
How to Serve
These loaves toast up delightfully well. Definitely slather on your favorite nut butter and eat for breakfast.
Serve as a great base for eggs too.
It definitely makes great peanut butter and jelly sandwiches for lunch boxes.
While it is a slightly sweet bread, the soft and fluffy texture makes it great for softer fillings like egg or tuna salad sandwiches.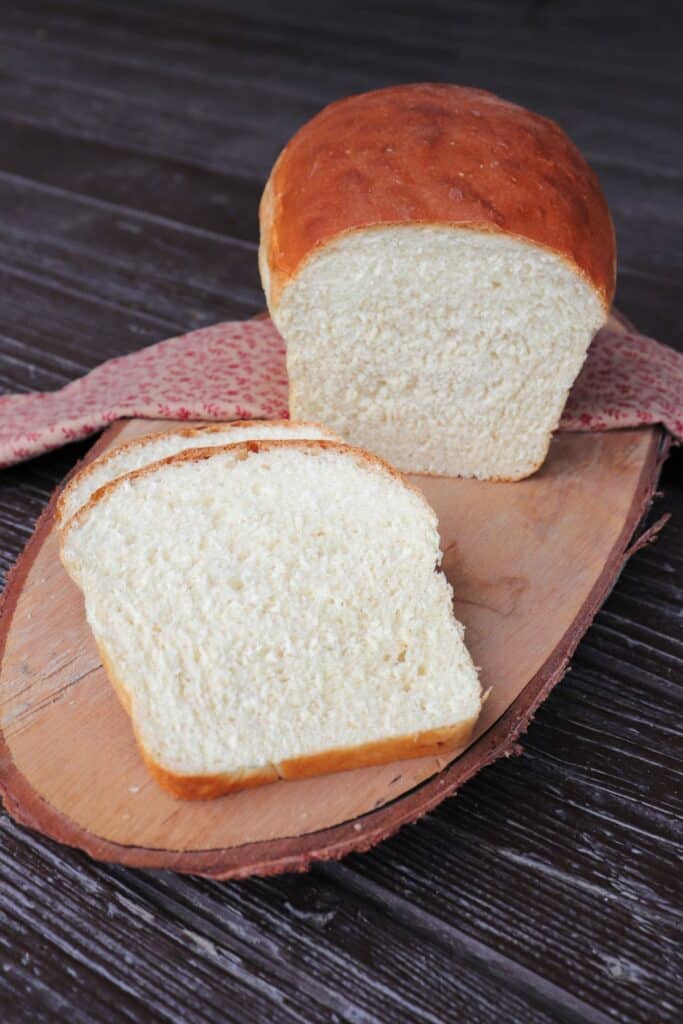 This is the kind of comforting bread that goes along comforting soups incredibly well. Serve thick slices for dipping.
If you do make this as a condensed milk dinner rolls recipe, serve at any kind of feast or holiday season gathering where they are sure to be devoured.
How to Store
Once the bread has cooled to room temperature, store in an airtight container for up to 5 days.
For longer term storage, place the loaves into freezer bags or wrap in plastic wrap and freeze. You can freeze the loaves whole or slice them and freeze the slices.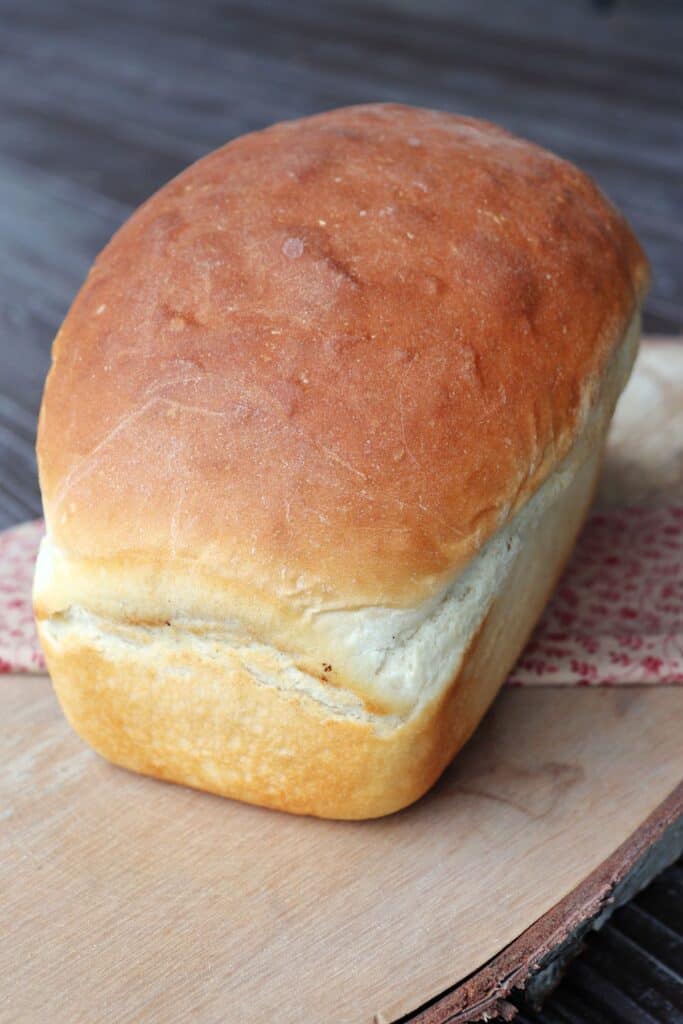 Sometimes it's nice to just grab a slice and stick right it in the toaster for breakfast.
Use up any froze bread within 6 months for best results.
Looking for other easy white bread recipes?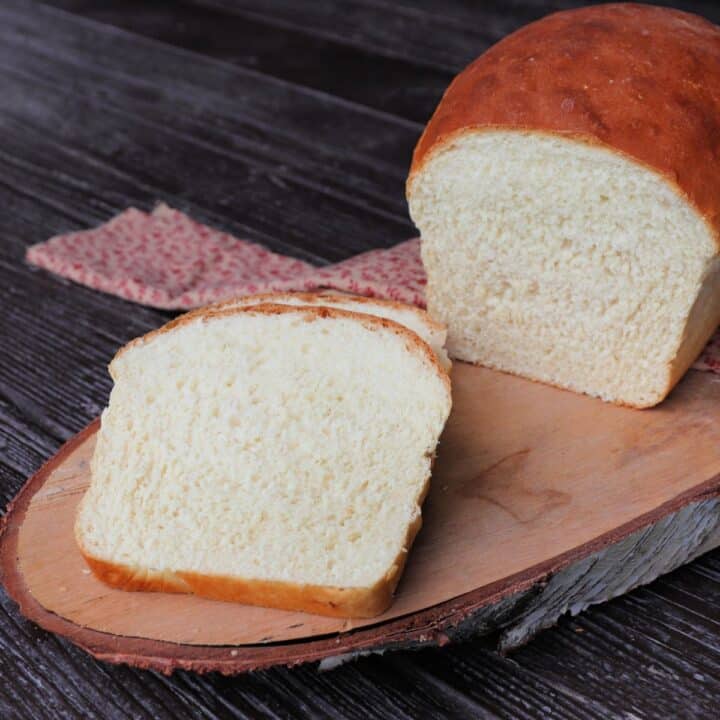 Condensed Milk Bread Recipe
Rising Time:
1 hour
30 minutes
Total Time:
2 hours
25 minutes
Make this soft and fluffy recipe for a comforting loaf of bread perfect for toast and more.
Ingredients
2 Cups Warm Water
2 Tablespoons Active Dry Yeast
1 Tablespoon Sugar
3/4 Cup Sweetened Condensed Milk
6 1/2 Cup Bread Flour
1 Tablespoon Salt
Instructions
In a large mixing bowl, combine warm water, yeast, and sugar. Let sit until foamy, 5-10 minutes.
Add the condensed milk and 2 cups flour. Mix until thoroughly combined.
Stir in the salt and continuing adding flour until a soft dough begins to form. This is a sticky dough, try not to add too much additional flour to avoid stickiness.
If using a stand mixer with a dough hook, keep mixing until the dough cleans to the hook and cleans the sides of the bowl.
Once the dough is formed, turn dough onto a floured surface and knead until an elastic and smooth dough is formed.
Grease the bowl and put the dough inside, turning to coat.
Cover the bowl with a towel and let sit in a warm place. Let dough rise until doubled - about an hour.
Grease 2 bread pans.
Punch down the bread dough and and knead slightly. Divide the dough into 2 equal pieces and knead each half on a floured working board.
Form into 2 loaves and place each loaf of smooth dough seam side down in the loaf pans.
Cover the pans with a clean kitchen towel and set in a warm place for the second rise. Again, let rise until doubled, about 30 minutes.
Meanwhile, preheat the oven to 350 degrees Fahrenheit.
When the dough has risen, place the loaves into the pre-heated oven and bake for approximately 30 minutes. The tops will be golden brown and the loaves will sound hollow when tapped with a knuckle.
Remove from the pans and cool on wire racks.
Nutrition Information:
Yield:

32
Serving Size:

1 slice
Amount Per Serving:
Calories:

127
Total Fat:

1g
Saturated Fat:

0g
Trans Fat:

0g
Unsaturated Fat:

0g
Cholesterol:

2mg
Sodium:

209mg
Carbohydrates:

25g
Fiber:

1g
Sugar:

4g
Protein:

4g
I try but cannot guarantee this nutritional information is 100% accurate.