Use up your leftover cooked acorn squash for delicious quick bread that is perfect for the fall season!
Much like pumpkin bread this acorn squash bread recipe is moist and spicy making it perfect for cool morning breakfasts.
There is a long baking time involved but the prep is quick and easy making this an ideal bread for most any day.
Make Your Own Puree
The recipe needs 1 full cup of puree and obviously acorn squash isn't like pumpkin puree and something you can buy in a can at the store.
Make your own puree by simply living leftover baked, boiled, or roasted acorn squash. Remove the skin, mash the flesh with a fork or potato masher and proceed after measuring out 1 cup.
Don't have any leftover? Simply cut your acorn squash in half, scoop out the seeds, and place the squash halves cut side down on a baking sheet.
Bake the squash in a 350 degree oven for 45 minutes or until the skin is easily pierced with a fork.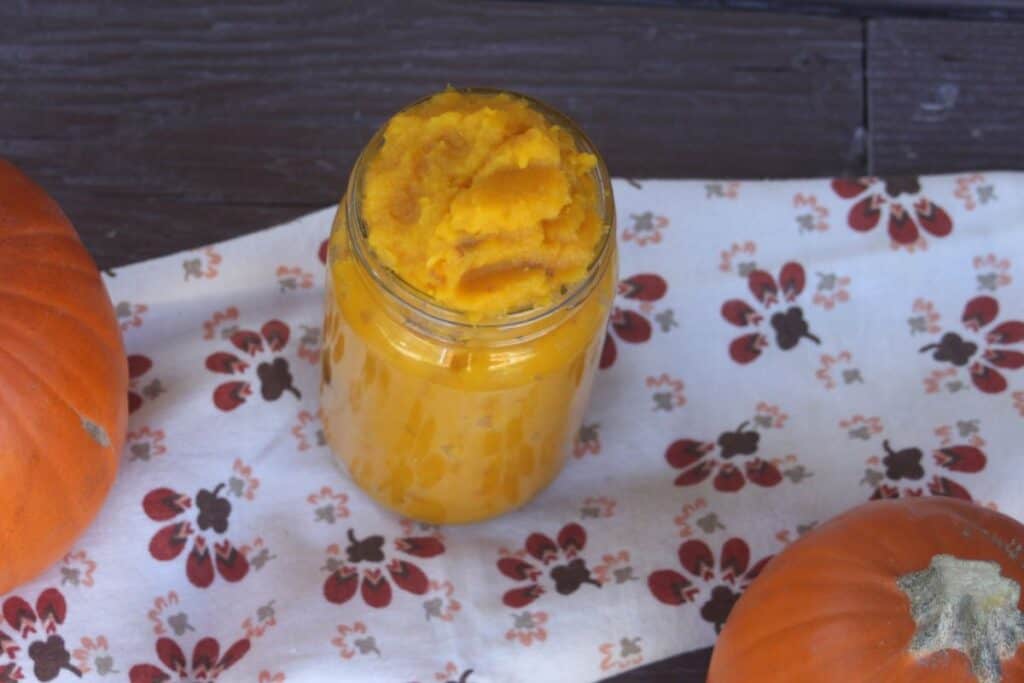 Remove from the oven and let cool until easy enough to handle.
Scrape the flesh of the squash from the skin and mash with a fork or potato masher. You want a smooth puree if you don't feel like you can get there manually use a blender or food processor.
Have more than 1 cup and don't know what to do with the rest? Simply freeze the pureed squash in 1 cup portions and make more bread with the frozen (and thawed) puree later.
Honestly, the next time you cook squash for soup or anything else, consider making extra and freezing 1-cup portions to have in the freezer any time the baking urge hits.
Other Winter Squash Types
Any leftover winter squash you have on hand will work for this recipe. Simply substitute butternut puree for the acorn and have homemade butternut squash bread.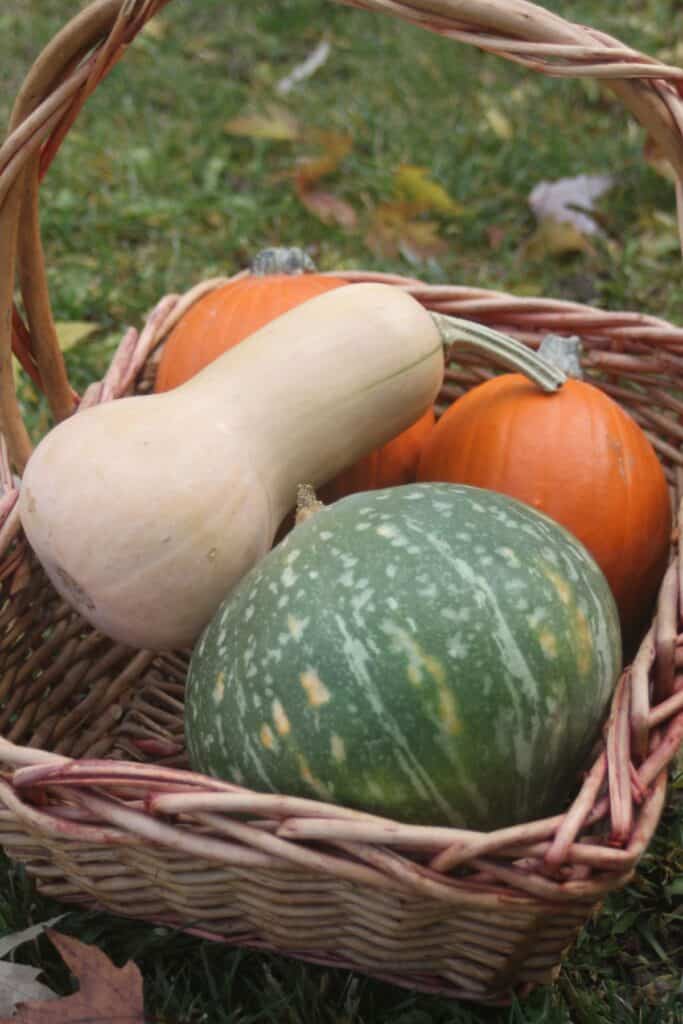 Truly any that you have on hand – Hubbard, Sweet Meat, Red Kuri, etc. Use any leftovers you have and know that it will turn out great.
Flour Choices
Regular all-purpose flour works wonderfully as written in the recipe below.
However, if you want a little whole grain crunch feel free to use whole wheat flour or even 50/50 with the all-purpose for a delightful bread.
I didn't test it but I imagine spelt or rye would also work quite well.
Fat Choices
Melted butter is easy and flavorful and generally my fat of choice when it comes to baking.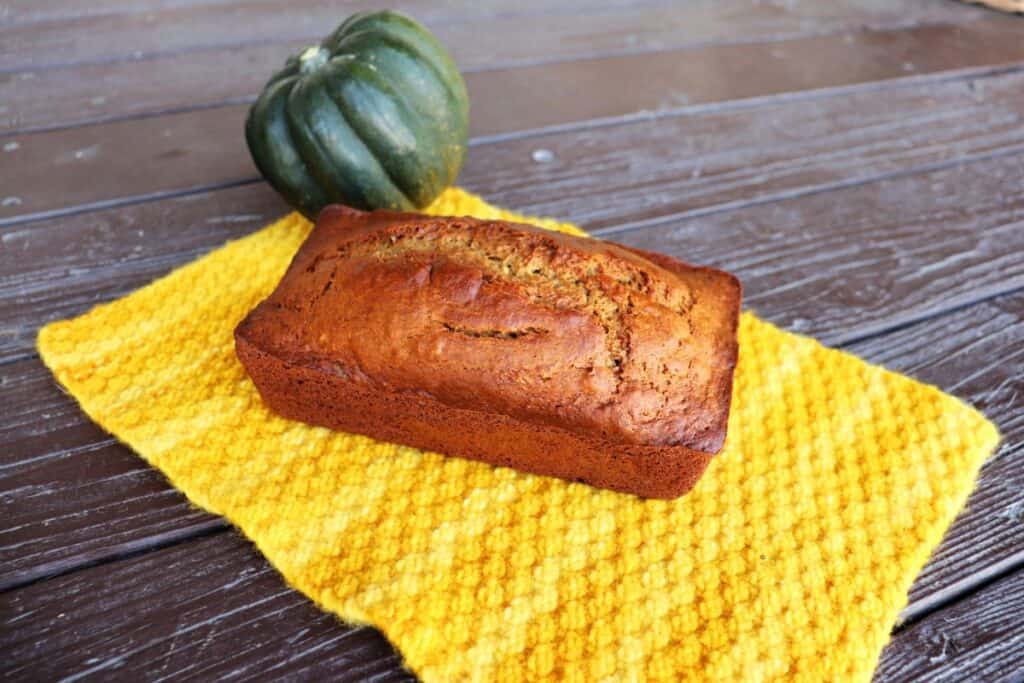 However, a half cup oil could easily be used instead. Add 1/2 teaspoon salt if you use oil.
Want to skip the fat? Use 1/2 cup applesauce instead for a moist and flavorful bread. Again, add 1/2 teaspoon salt.
Spice
The warm spices of cinnamon, cardamom, and ginger make this a delightfully fragrant and flavor bread loaf.
Feel free to use whatever you prefer. Pumpkin pie spice or all cinnamon, some nutmeg, cloves, or allspice would all be amazing. Use your favorites.
Bread Shape
I went with a 9X5 inch bread pan for ease but it isn't your only option.
An 8X4 inch bread pan will work but may need longer baking time. Just check with a tester.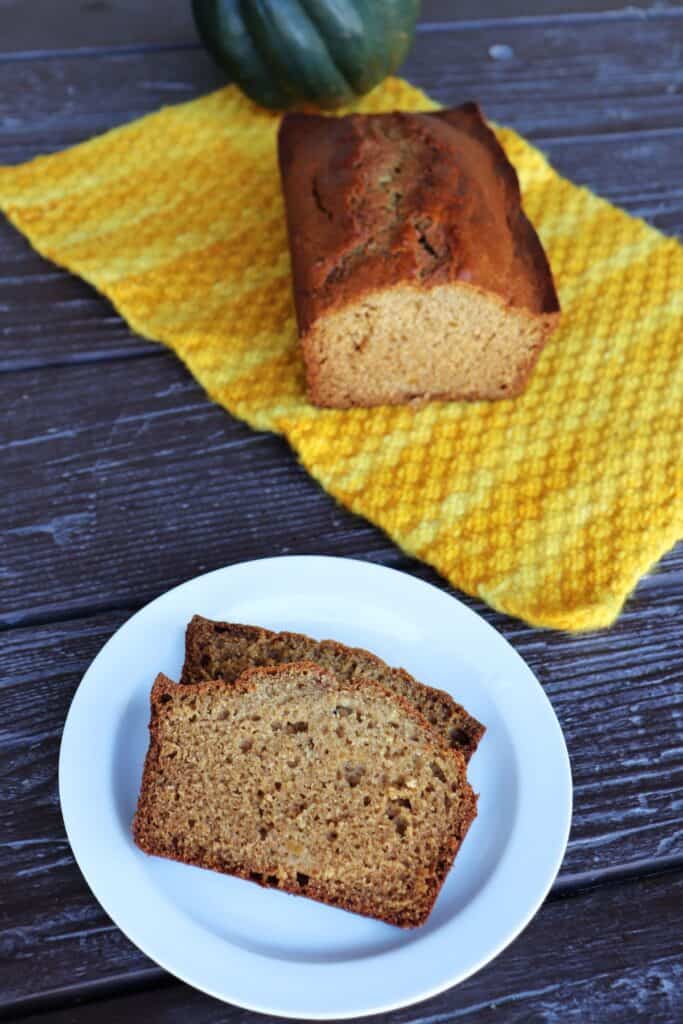 You could make squash muffins by dividing the butter into greased muffin tins. Again, check for doneness with a tester and likely after about 20 minutes.
Mini loaf pans would also work checking for doneness with a tester at about 30 minutes.
Optional Additions
The bread recipe is amazing as written. However there are some things you can do to make it your own.
Stir in up to 1/2 cup hulled pumpkin seeds.
Add up to 1 cup chocolate or white chocolate chips.
Fold in 1 cup of chopped nuts.
Mix in up to 1 cup of dried fruits like raisins or dried cranberries.
How to Store
Keep any leftover bread in an airtight container. At room temperature the bread will stay fresh for about 4 days.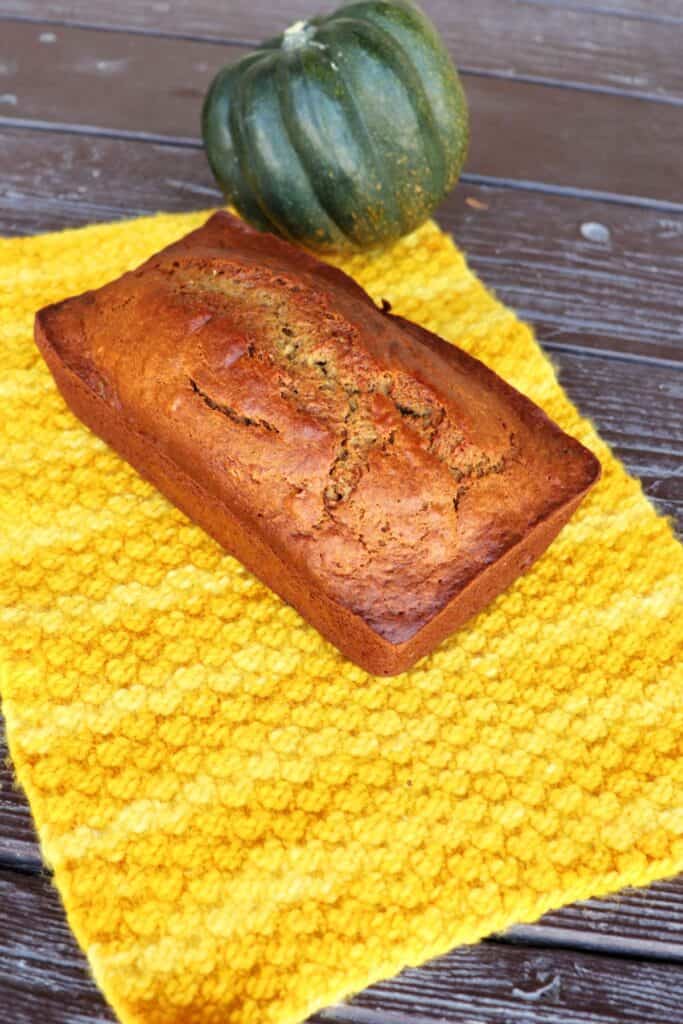 For longer term storage, wrap the cooled bread in plastic wrap or put the entire loaf in a freezer bag and freeze.
Use up any frozen bread within 6 months for best flavor and to prevent freezer burn.
Want to try some yeasted squash recipes? Try my pumpkin cinnamon swirl loaf.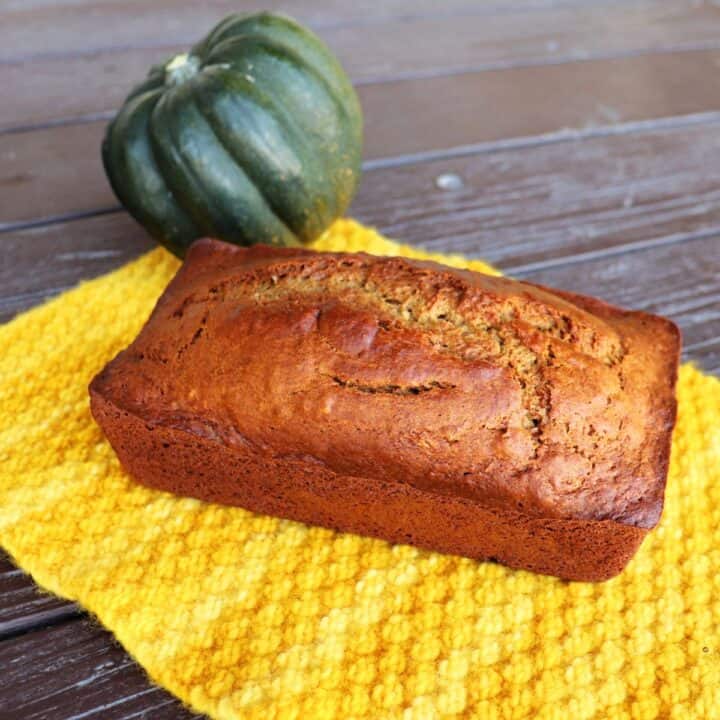 Acorn Squash Bread Recipe
Total Time:
1 hour
20 minutes
Moist, sweet, and spiced this winter squash bread is sure to become your new favorite fall treat!
Ingredients
1 1/2 Cups Unbleached, All-Purpose Flour
1 1/2 teaspoons Baking Soda
1 teaspoon Baking Powder
1 teaspoon Ground Cinnamon
1/2 teaspoon Ground Cardamom
1/2 teaspoon Ground Ginger
1/2 Cup Salted Butter, melted
1/2 Cup Brown Sugar, lightly packed
2 Eggs 1 Cup Acorn Squash Puree
Instructions
Preheat the oven to 350 degrees Fahrenheit.
Grease a 9 X 5-inch bread loaf pan.
In a large bowl, whisk together the flour, baking soda, baking powder, and spices. Set aside.
In aa separate bowl, whisk together the melted butter, brown sugar, eggs, and acorn squash puree until completely mixed.
Pour the wet ingredients into the dry ingredients and mix until completely incorporated.
Pour the batter in to the prepared loaf pan and spread evenly.
Bake in the preheated oven for an hour or until an inserted tester comes out clean.
Cool in pan on wire rack for 10 minutes.
Run a knife around the edges of the bread and remove from pan. Let bread cool completely on rack.
Nutrition Information:
Yield:

16
Serving Size:

1
Amount Per Serving:
Calories:

132
Total Fat:

6g
Saturated Fat:

4g
Trans Fat:

0g
Unsaturated Fat:

2g
Cholesterol:

39mg
Sodium:

205mg
Carbohydrates:

17g
Fiber:

1g
Sugar:

6g
Protein:

2g
I try but cannot guarantee this nutritional information is 100% accurate.