Make tasty and healthy breakfast muffins from ancient grains with this easy to bake spelt muffins recipe.
Sweetened with pure maple syrup and full of whole grains these are great for quick breakfasts, snacks, and more.
The hearty whole grains will you keep you full of energy on busy mornings and the flavor is the perfect complement to any warm beverage you enjoy.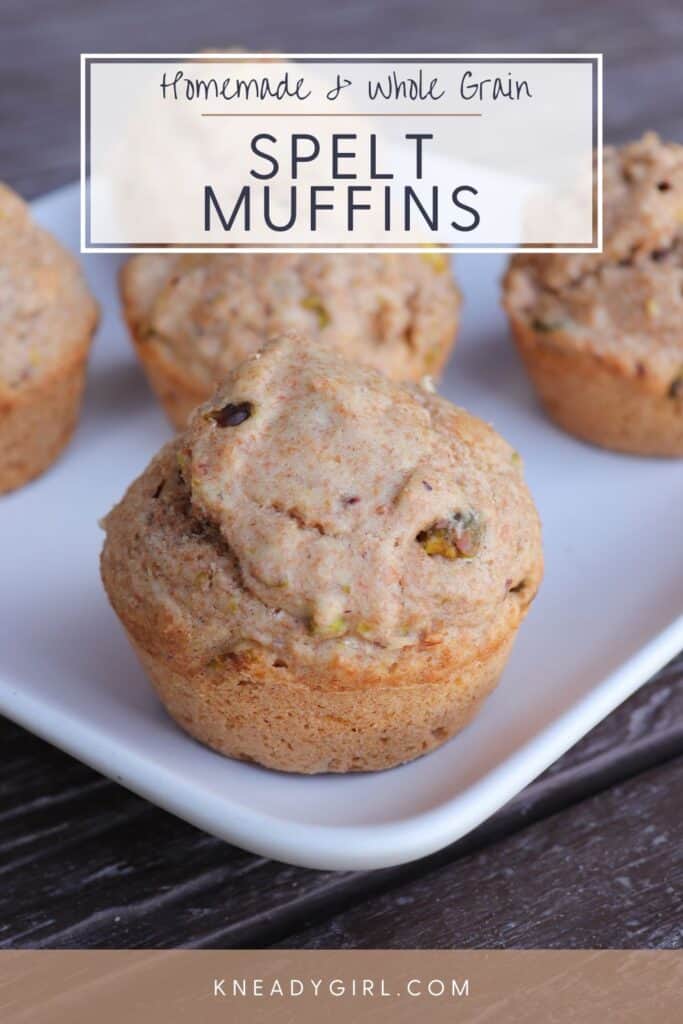 Flour
These are indeed made with 100% whole grain spelt flour which results in a crumbly texture. These are a denser, drier muffin than something made with all purpose flour.
Spelt is a kind of wheat, an ancient whole grain, but doesn't taste exactly like a whole grain whole wheat flour either. It's nutty and flavorful.
It's different, though, and if someone in your family doesn't like muffins made with say whole wheat flour, they aren't likely going to enjoy these either.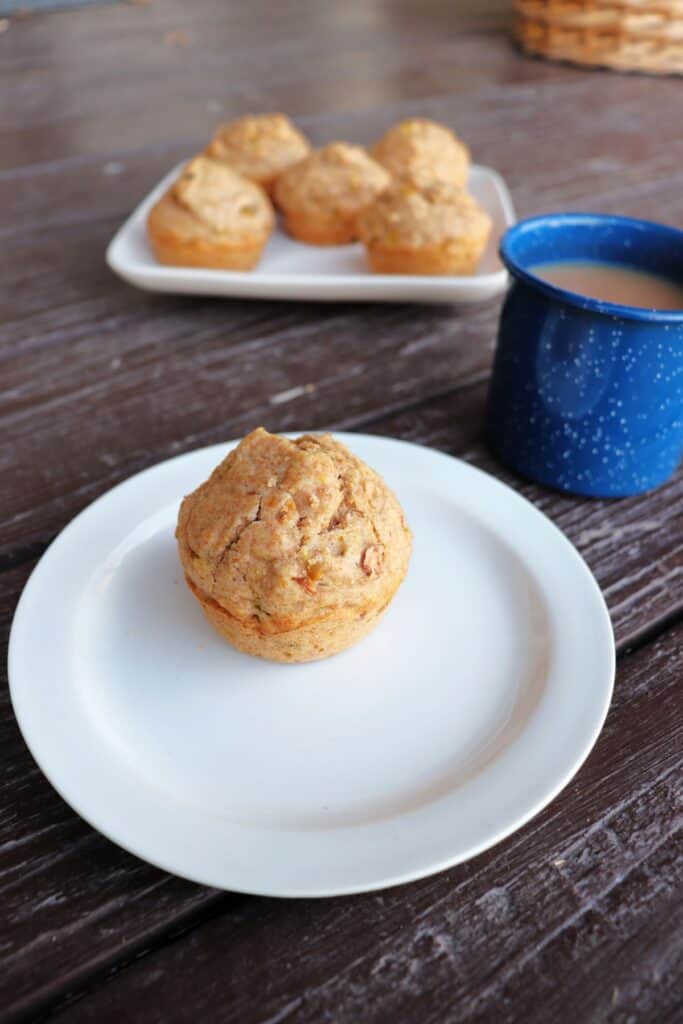 However, for folks who do enjoy whole grain breakfast treats, these are going to be just the thing to keep their spirits happy and their tummies full.
If you want to try making them a little lighter, substitute up to half of the spelt for all-purpose flour and proceed with the recipe as written.
Nuts & Other Additions
To make these muffins even heartier and more filling, I added 1 cup of chopped nuts. I used pistachio in the version photographed but any nut would work, use your favorite, whatever is on hand.
Don't have or like nuts? Use dried fruits like raisins or even chocolate chips instead.
Sweetener
I wanted to skip refined sugar in this recipe and went with honey. Maple syrup would work just as well, if desired.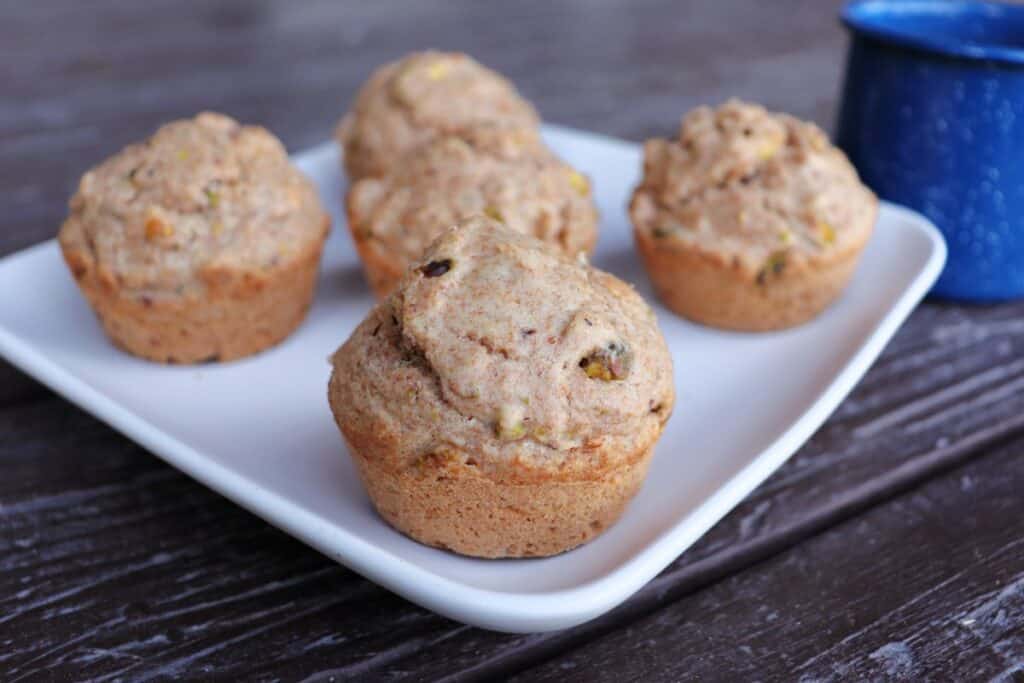 Brown sugar would also work well and could be substituted.
I chose to keep it a healthy muffin with less sugar, however you could add another 1/4 cup of your sweetener of choice to satisfy a sweet tooth.
Fat Choices
I went with melted salted butter for ease. Unsalted butter could be used instead, add 1/2 teaspoon salt to the dry ingredients.
Any liquid fat could also be used – substitute olive oil, melted coconut oil, or vegetable oil, etc. instead of the butter if desired.
How to Serve
These muffins are full of a nutty flavor even without the nuts and are drier than many, sweeter white flour muffins most of us are accustomed too. Serve them with a little butter to add some moisture and more fat.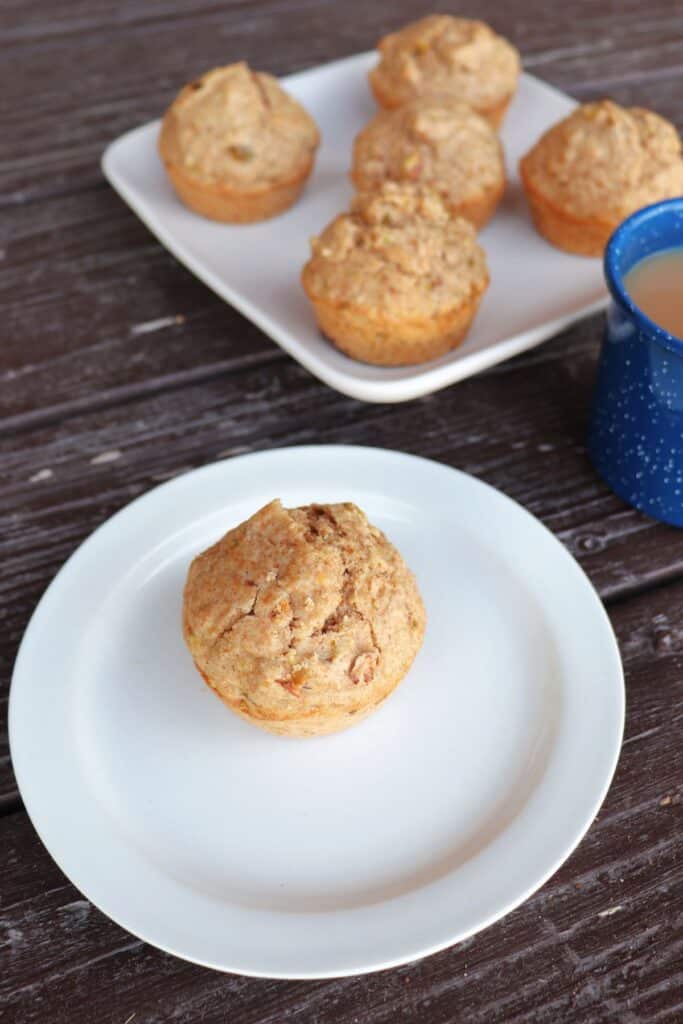 A little peanut butter or jam would also be quite delicious on the top of each muffin before serving.
Serve the muffins along side some greek yogurt and fresh berries for a complete and filling breakfast or big after school snack.
They are great side dishes alongside a breakfast of eggs and sausage, too.
How to Store
Keep leftovers in airtight container for up to 4 days at room temperature.
These are a drier muffin to begin with so don't be tempted to keep them for too long because they will get drier.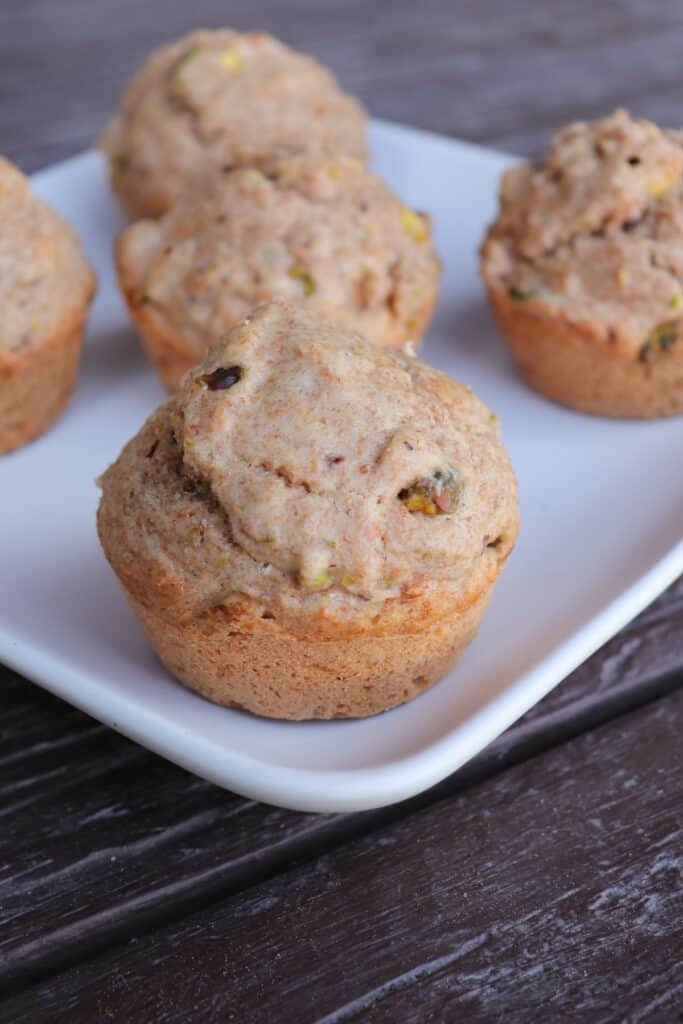 For longer term storage, place cool muffins into freezer bags and freeze for up to 6 months.
Let frozen muffins thaw at room temperature or even toss into the microwave with a bit of butter to warm and moisten up before serving.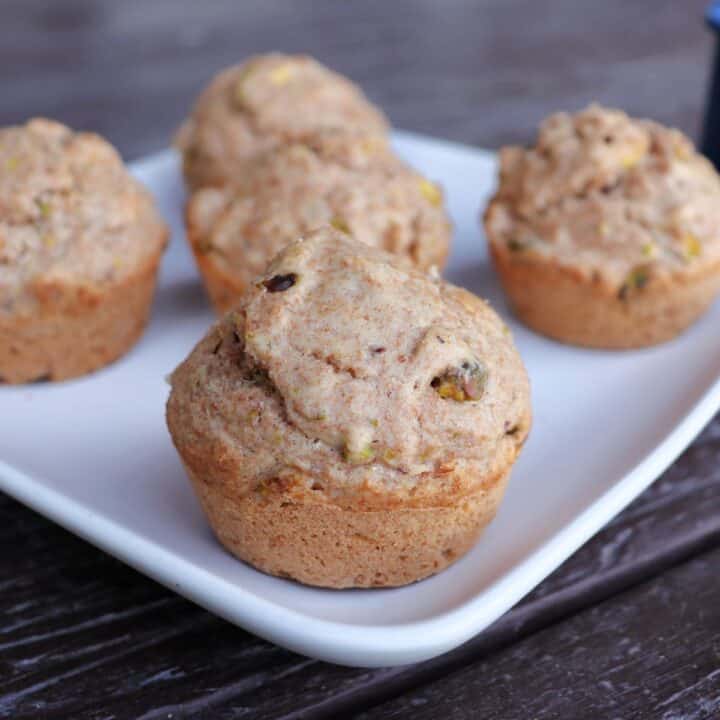 Spelt Muffins Recipe
Ingredients
2 1/2 Cups Spelt Flour
1 Tablespoon Baking Powder
1/4 Cup Honey
1 Cup Milk
3 Eggs
5 Tablespoons Salted Butter, melted
1 Cup Nuts Chopped, optional
Instructions
Preheat oven to 425 degrees. Grease a 12-cup muffin tin or line with paper liners.
In a large bowl, whisk together the spelt and baking powder. Set aside.
In a medium bowl, whisk together the honey, milk, eggs, and melted butter until completely combined.
Pour the wet ingredients into the dry ingredients and mix until almost combined.
Fold in the nuts, if using, and mix until everything is completely combined.
Divide the muffin batter among the prepared muffin cups, filling each about 2/3 full.
Bake in the preheated oven for 15 to 18 minutes or until an inserted tester comes out clean from the center of a muffin.
Cool the muffin pan on a wire rack for 5 minutes before removing from pan to cool completely.
Notes
Do not overbake! These will get incredibly dry, if you do.
Nutrition Information:
Yield:

12
Serving Size:

1
Amount Per Serving:
Calories:

266
Total Fat:

13g
Saturated Fat:

5g
Trans Fat:

0g
Unsaturated Fat:

8g
Cholesterol:

61mg
Sodium:

221mg
Carbohydrates:

31g
Fiber:

4g
Sugar:

9g
Protein:

9g
I try but cannot guarantee this nutritional information is 100% accurate.