Get your cocktail flavor in handheld form with this butter rum muffins recipe!
Borrowing from all the traditional hot buttered rum flavors, these delightful muffins are the perfect balance of rum and light sweetness to start your day.
These are a comforting and delicious muffin on a cold day.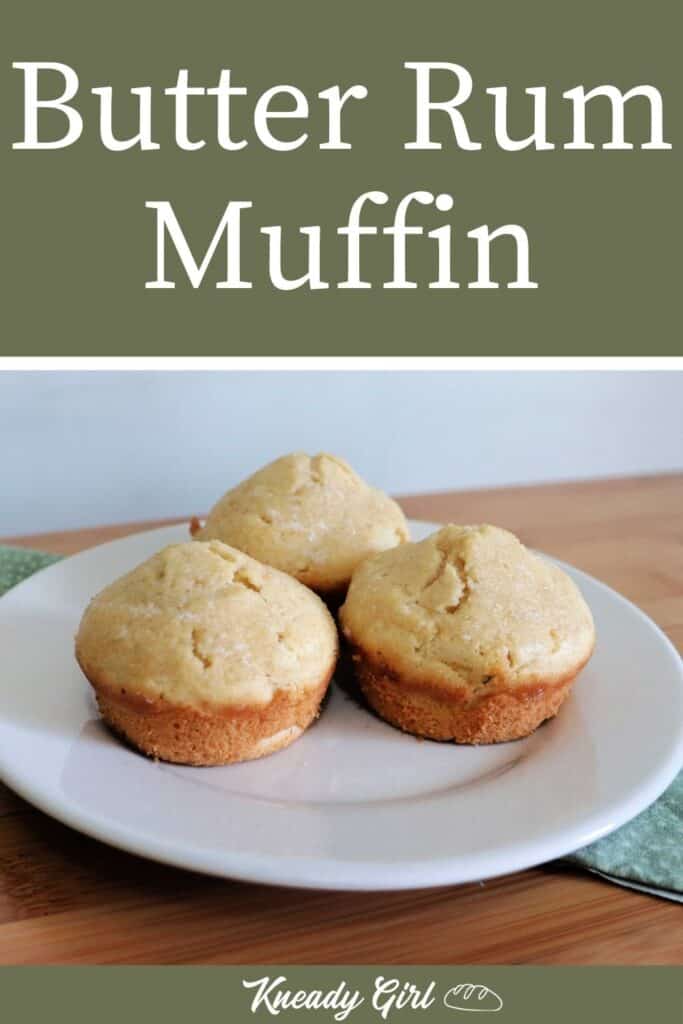 Type of Rum
I went with a dark rum in my muffins, simply because that's generally what we have on hand. A white rum or truly any rum you fancy will work just fine. Go with what you have on hand.
I did not test the recipe with any kind of rum extract because I haven't found any that I am particularly fond of, the flavor is just not the same in my opinion.
The Glaze
These muffins are on the dry side. These are not a moist or big crumb muffin. We enjoy that in our house but do consider that before baking.
The glaze helps add a little more sweetness and keep the muffins from drying out further. I don't recommend skipping the glaze.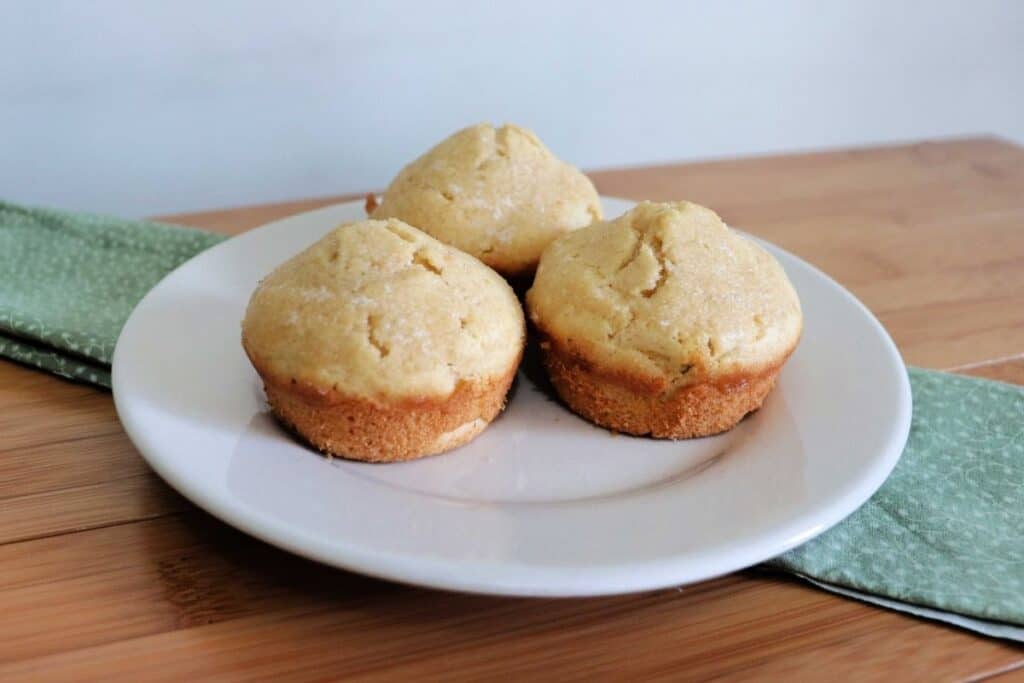 Whole Grain Option
Substitute some whole wheat flour for some or all of the all-purpose flour.
Spelt flour would also likely work but I have not yet tested it.
Spice Options
I kept it simple in the original recipe and only used freshly ground nutmeg in the muffin batter. However, feel free to use a teaspoon ground cloves, cinnamon, or any other spice or mixture you prefer.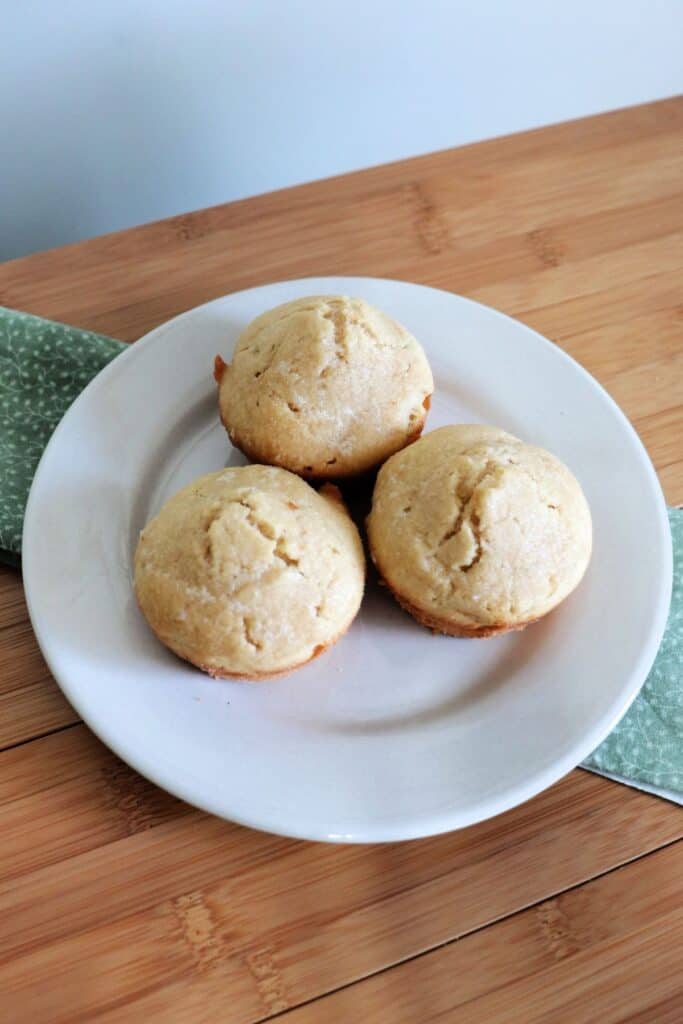 Optional Additions
You could easily bulk up these muffins in a few different ways.
Add up to 1/2 cup chopped nuts
Toss in a bag butterscotch chips
Mix some dried fruit into the batter.
Drizzle some melted chocolate on top of the glaze after it has dried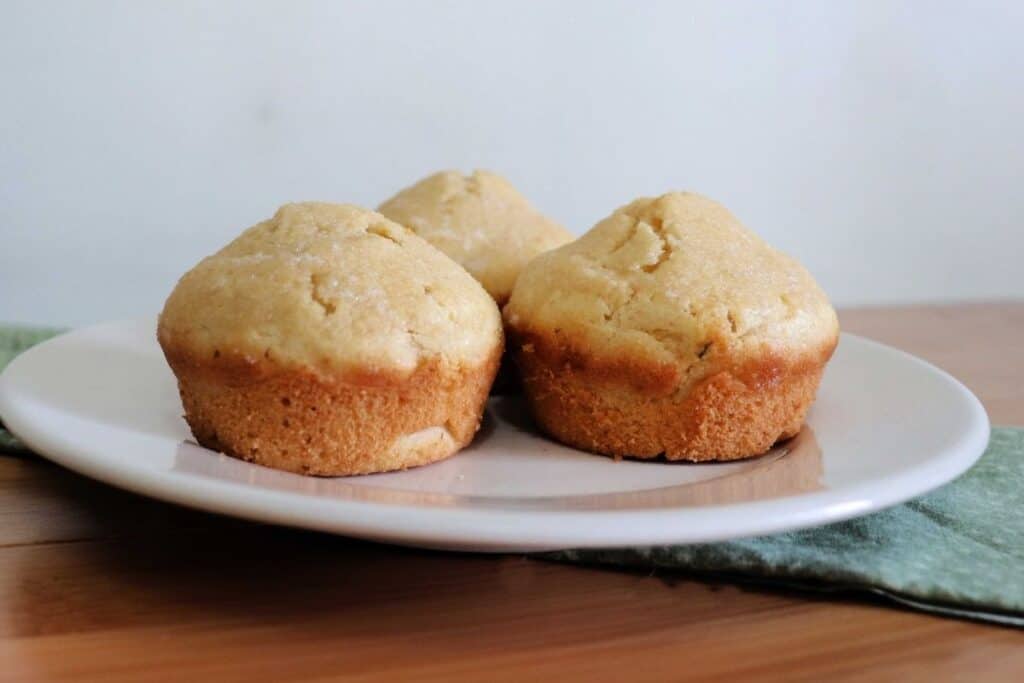 How to Freeze
These muffins freeze delightfully well.
Simply place baked and completely cooled muffins into freezer bags and freeze.
Use up within 6 months for best flavor.
To thaw, do so at room temperature or heat gently in the microwave.
Looking for more easy muffin recipes?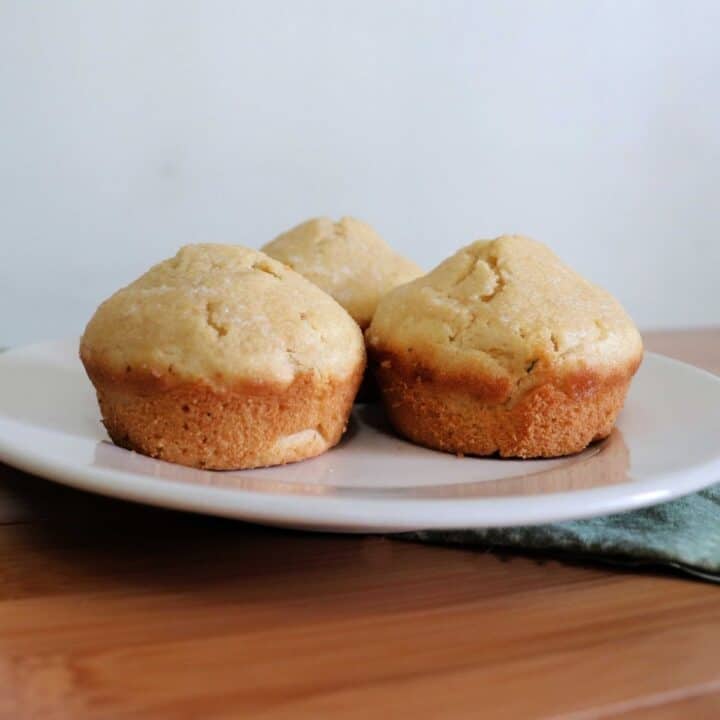 Butter Rum Muffin Recipe
Lightly sweet and full flavor similar to a hot buttered rum cocktail but perfect for breakfast.
Ingredients
1/2 Cup Butter, softened to room temperature
1/3 Cup Brown Sugar, packed
2  Large Eggs
2 Cups Unbleached All-Purpose Flour
2 teaspoons Baking Powder
1/2 teaspoon Salt
1/4 teaspoon Ground Nutmeg
1/2 Cup Milk
3 Tablespoons Rum
Rum Glaze
3 Tablespoons White Sugar
2 Tablespoons Rum
Instructions
Preheat oven to 375 degrees Fahrenheit.
Grease muffin tin or place paper liners in the muffin cups.
In a medium bowl, combine flour, baking powder, salt, and nutmeg. Set aside.
In a separate bowl or glass measuring cup, combine milk and rum. Set aside.
In a large mixing bowl, cream the butter and brown sugar until light and fluffy using an electric mixer.
Add the eggs and beat until thoroughly combined.
Alternate adding bits of the flour mixture with the milk mixture to the butter mixture. Mix well after each addition on a medium speed.
Spoon batter among the cups in the prepared muffin pans, filling each about half full.
Bake in the preheated oven until golden brown and an inserted tester comes out clean, about 18-20 minutes.
Meanwhile make the rum glaze. Combine the rum and white sugar in a small saucepan. Stir the mixture together and cook over low heat until sugar dissolves, about 5 minutes. Set aside.
Cool muffins in pan for 5 minutes.
Remove warm muffins from tin to cool on a wire rack.
Using a pastry brush, brush the still warm muffin tops with the rum glaze.
Nutrition Information:
Yield:

12
Serving Size:

1 muffin
Amount Per Serving:
Calories:

203
Total Fat:

9g
Saturated Fat:

5g
Trans Fat:

0g
Unsaturated Fat:

3g
Cholesterol:

52mg
Sodium:

249mg
Carbohydrates:

25g
Fiber:

1g
Sugar:

9g
Protein:

4g
I try but cannot guarantee this nutritional information is 100% accurate.