Get all the goodness of a healthy bran muffin recipe in a flavorful package that will make you forget it is healthy with these easy to make yogurt muffins.
Making bran muffins with yogurt gives them extra lightness, flavor and protein perfect for a fuel packed breakfast.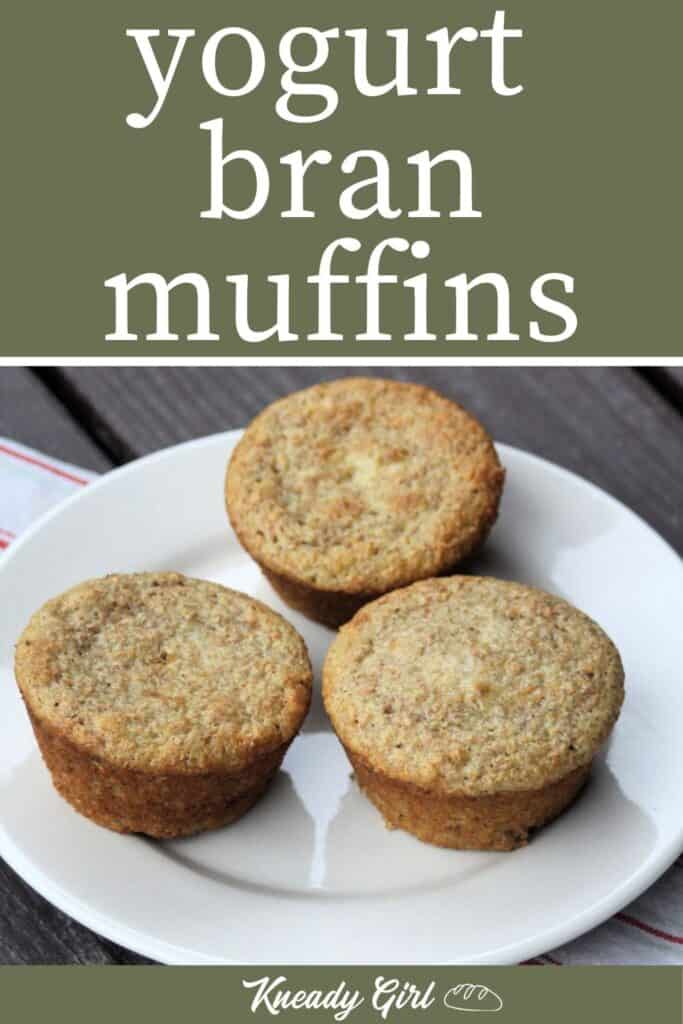 Small Batch
The recipe as written makes 6 muffins. That's perfect for a family morning breakfast or a couple of days for a single person. It also makes whipping them up in a morning easy.
Double the recipe to feed a crowd or to save extras for freezing.
Yogurt Choices
The recipe was tested with a plain, regular style yogurt. Not greek or anything very thick. A thicker yogurt might work but results cannot be guaranteed.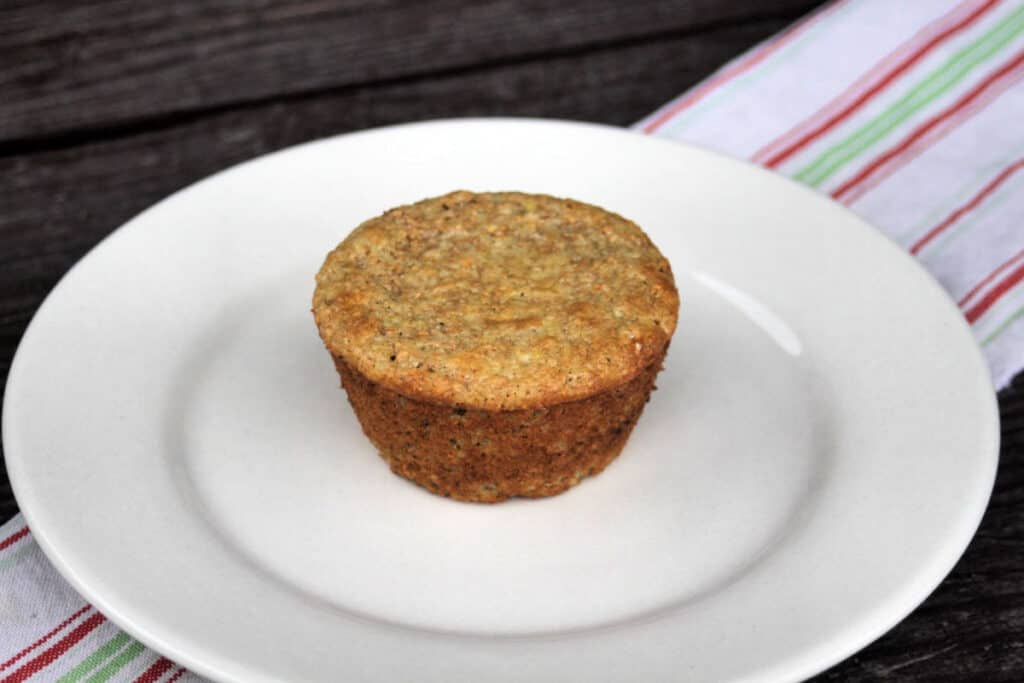 If you want to use a sweetened or flavored yogurt you might want to skip the additional maple syrup or cut it back otherwise the muffins might be too sweet.
Use full-fat or no-fat yogurt as desired.
Sweetener
I chose maple syrup for these and that provides a wonderful dark, sweetness that matches well with the whole grain of the bran.
Substitute honey if maple syrup isn't available.
Moist & Fluffy
The liquid to dry ingredient ratio is high leaving you with a light and fluffy muffin that will stay quite moist for several days at room temperature, if kept in a sealed container.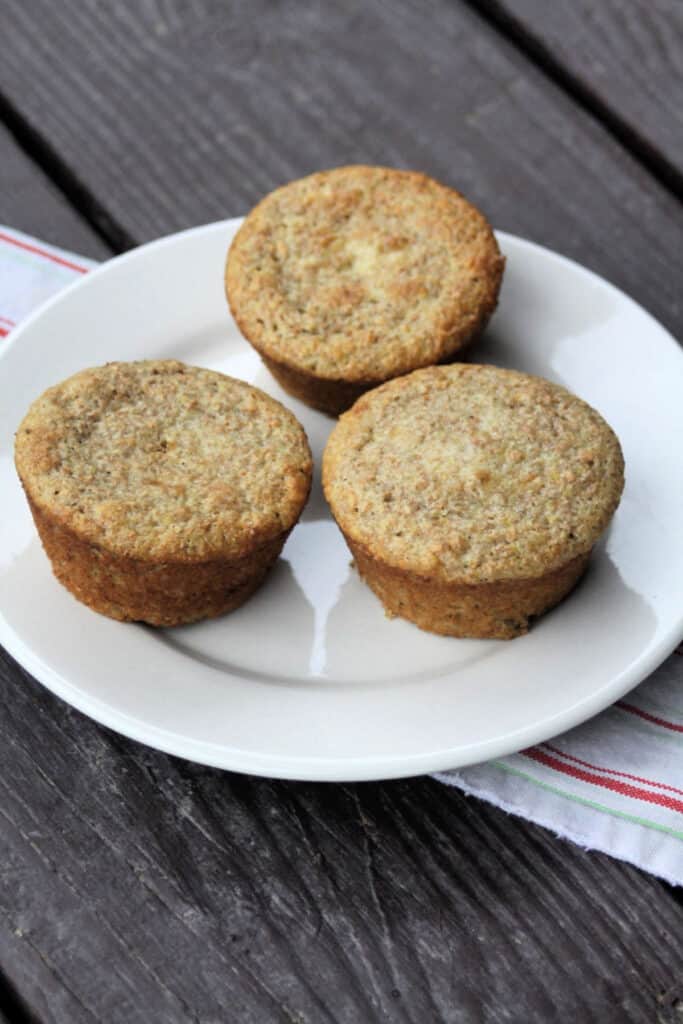 Freeze Extras
Because the muffins are so moist and fluffy, they're excellent candidates for freezing. Double the recipe ingredient to make 12 muffins. Save a few to eat over the course of the next couple of days.
Once the muffins have completely cooled, put them into a plastic bag or other airtight container and put into the freezer. Eat frozen muffins up within 6 months for best flavor.
Simply let the frozen muffins thaw at room temperature before eating.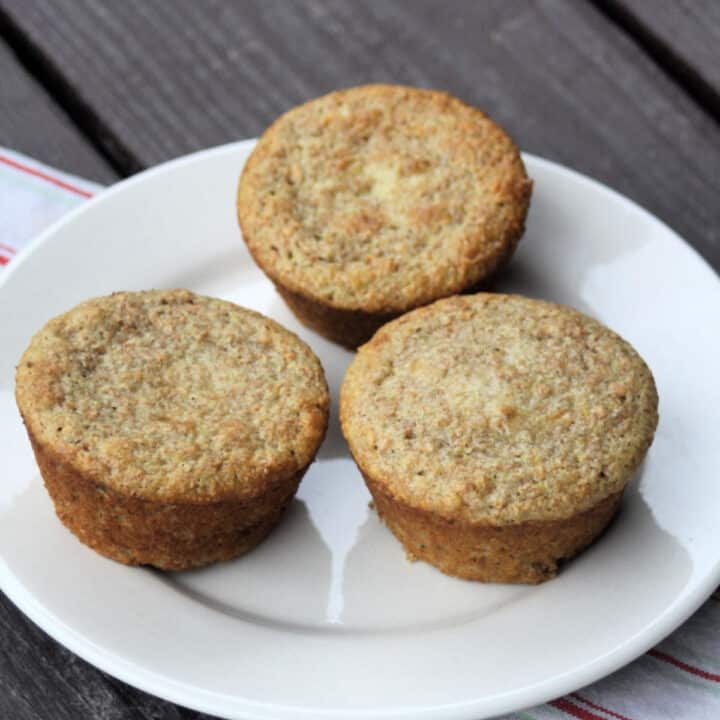 Yogurt Bran Muffins
Healthy and lightly sweetened with maple syrup, these yogurt bran muffins are the perfect way to start the day.
Ingredients
1 Egg
1 Cup Plain Yogurt
1/3 Cup Maple Syrup
1/2 Cup Unbleached All Purpose Flour
1/2 Cup Wheat Bran
3/4 teaspoon Baking Soda
1/2 teaspoon Baking Powder
1/4 teaspoon Salt
Instructions
Preheat oven to 400 degrees Fahrenheit.
Grease a muffin tin.
In a large bowl, whisk together the flour, wheat bran, baking soda, baking powder, and salt. Set aside.
In a small bowl, whisk together the egg, yogurt, and maple syrup until completely combined.
Pour the wet ingredients into the dry and stir just until combined.
Divide the batter equally among 6 muffin cups. They'll be about 3/4 full.
Bake in the preheated oven for 12 to 15 minutes or until an inserted toothpick comes out clean.
Cool in pan on a wire rack for 5 minutes.
Remove from pan to cool completely on wire rack.
Recommended Products
As an Amazon Associate and member of other affiliate programs, I earn from qualifying purchases.
Nutrition Information:
Yield:

6
Serving Size:

1
Amount Per Serving:
Calories:

131
Total Fat:

2g
Saturated Fat:

1g
Trans Fat:

0g
Unsaturated Fat:

1g
Cholesterol:

33mg
Sodium:

327mg
Carbohydrates:

26g
Fiber:

2g
Sugar:

14g
Protein:

5g
I try but cannot guarantee this nutritional information is 100% accurate.
Want to try using yogurt in a yeast bread? Give my fluffy, yogurt dinner rolls a try for your next meal.