Mochi muffins are a cultural mix of Japanese cakes and American muffins – somewhere between a dessert and extremely rich breakfast treat.
These soft and chewy delights have a unique texture and sweet flavor that are different than most regular muffins and yet something that will appeal to most anyone.
Butter mochi muffins are a naturally gluten-free treat that whole family can enjoy no matter their gluten preference.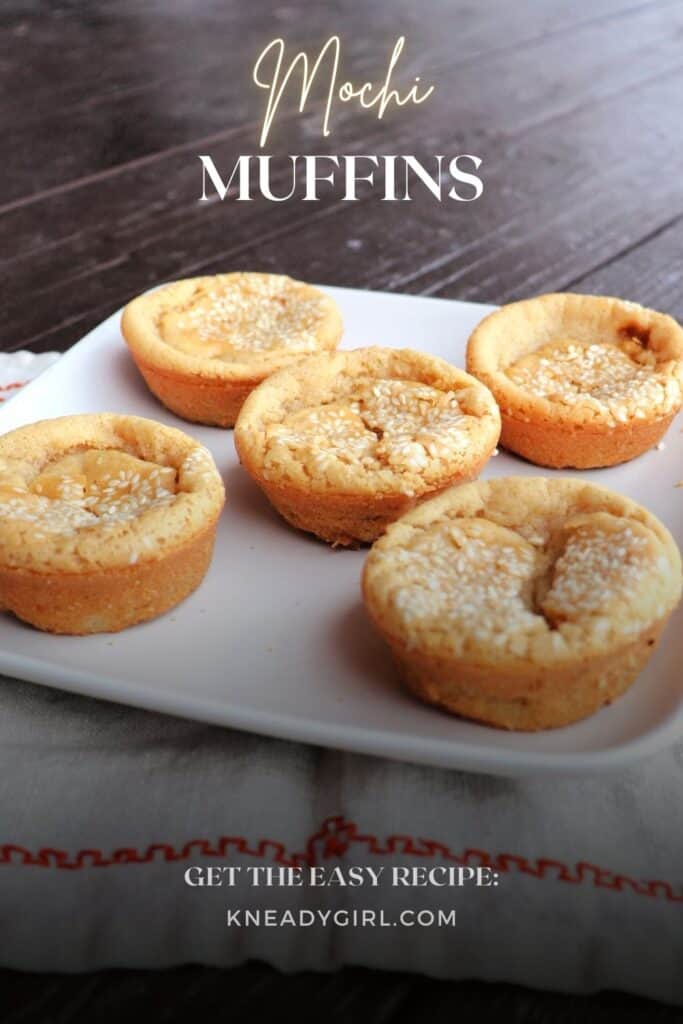 Mochiko Flour
There is no way to make these muffins without using mochiko flour, otherwise know as glutinous rice flour. Don't try to substitute regular rice flour, it won't work. The starchy rice that makes up mochi flour is what provides the dense and chewy texture.
I live in a small town and simply couldn't find it in any of my local grocery stores. If you live in a bigger city, maybe you could or certainly Asian grocery stores would carry it (assuming you have one in your area). I ended up ordering a few bags online.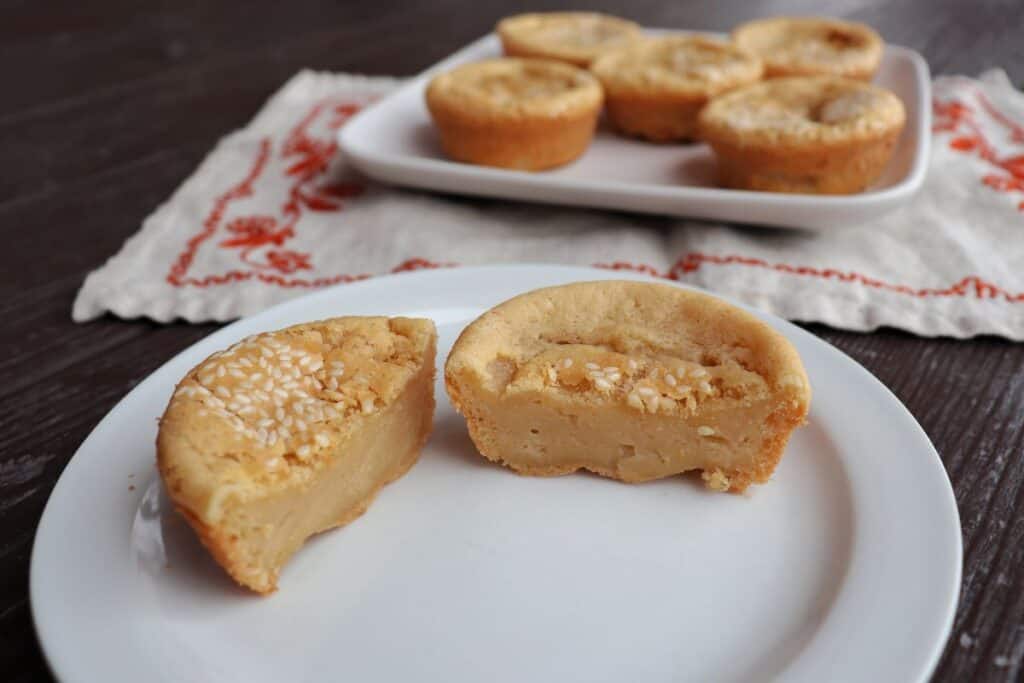 ​Glutinous simply refers to the sticky nature of this particular kind of rice – it does not actually contain gluten. You can feel good about serving it to friends and family who avoid eating gluten.
​Simple Ingredients
The rest of the ingredients are quite simple in nature and likely already in your pantry. Here are a few notes to keep in mind:
Sugar – the original recipe below uses a mixture of dark brown sugar and regular granulated sugar. You could easily substitute light brown sugar if its all you have on hand.
Coconut milk – for the best results, use full fat coconut milk that comes in a can. Don't use the stuff in the carton sold alongside the various nut milks, etc. it simply won't provide the same flavor or texture.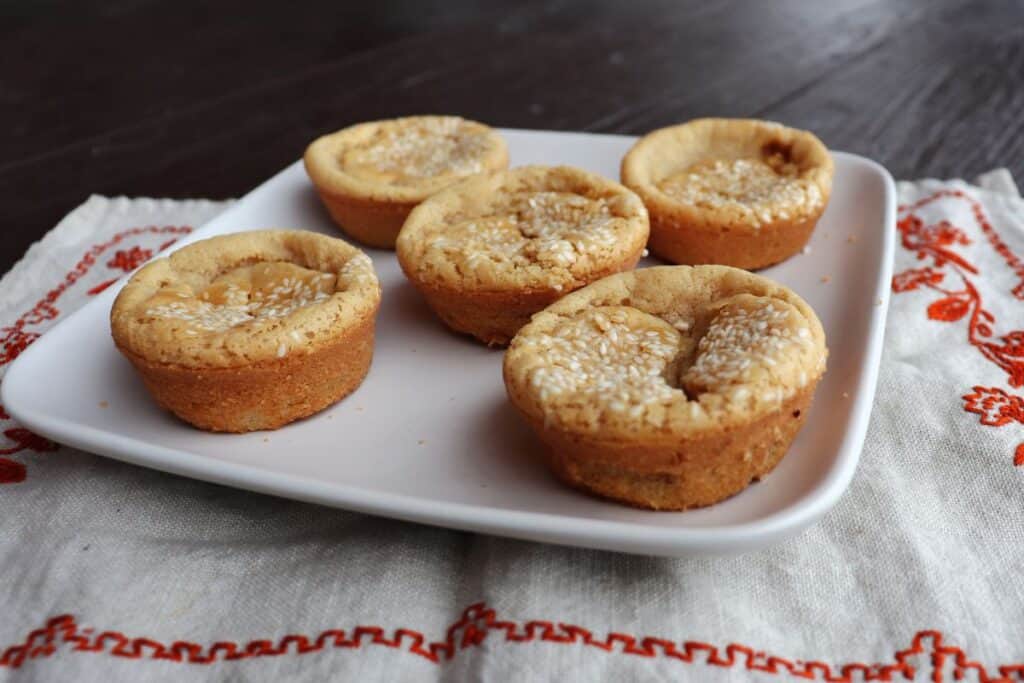 Melted butter – butter definitely adds richness and flavor to the muffins. I didn't test it but I imagine you could use melted coconut oil or even vegetable oil instead with good results. I used salted butter because I always have it on hand. If you use unsalted butter, add 1/2 teaspoon salt to the dry mixture.
Muffin Size
​I baked these in standard muffin pans and they are perfect in that size. Rich but not so overwhelming as to be able to not finish off one muffin at a meal.
However, you could make them in a mini muffin pan to serve a crowd or simply have smaller treats. Mini muffins would be great for pot lucks or even bake sales.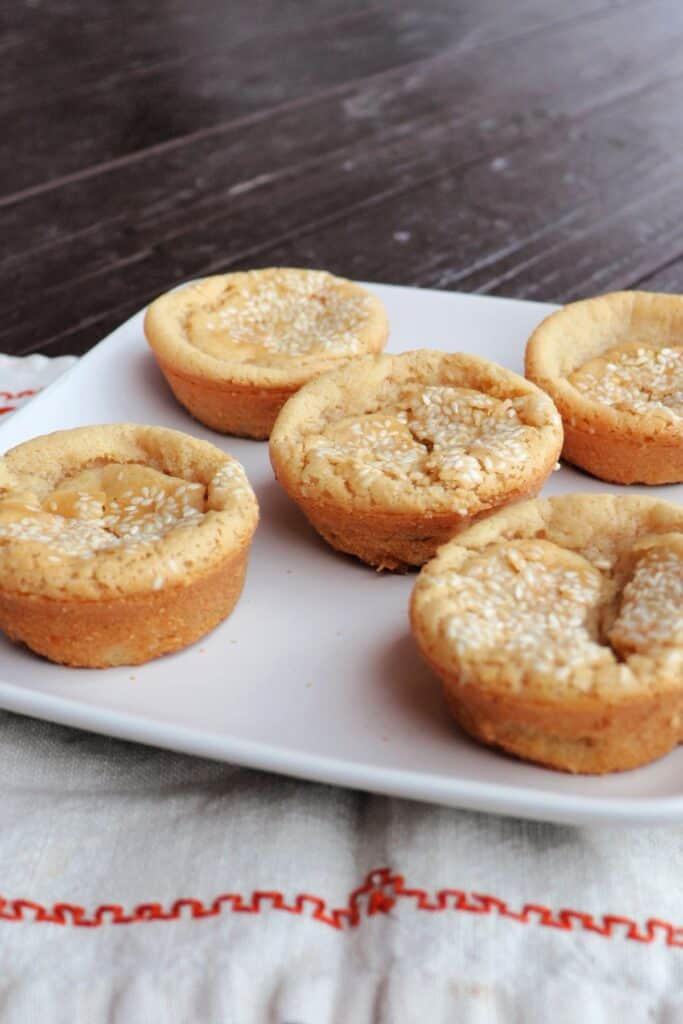 I would not suggest baking them in the large / oversize pans as they are just a bit too rich for that size in my opinion.
Optional Additions
These are rather simple in nature but they are incredibly flavorful and rich as written, however there are some options to switch it up.
Consider adding more white sesame seeds into the mochi muffin batter not just on top.
Add up to 1/4 cup of black sesame seeds for an amazing color contrast and crunch to the baked muffins.
Stir in 1/2 cup mini chocolate chips for an even sweeter treat. Next time, I know I'm going to try that.
A couple teaspoons of matcha powder will provide a great color and be a more traditional take.
How to Serve
These are a rich muffin full of nutty flavor. Serve them with your favorite beverage and some fresh fruit for a very filling breakfast.
They make perfect lunch box treats alongside salads or fruit for a sweet mid-afternoon pick-me-up.
If you'd like to serve them as a kind of light dessert, top them with a little bit of powdered sugar or even a dollop of whipped cream.
How to Store
Keep any leftover muffins in an airtight container where they should last up to 4 days when kept at room temperature.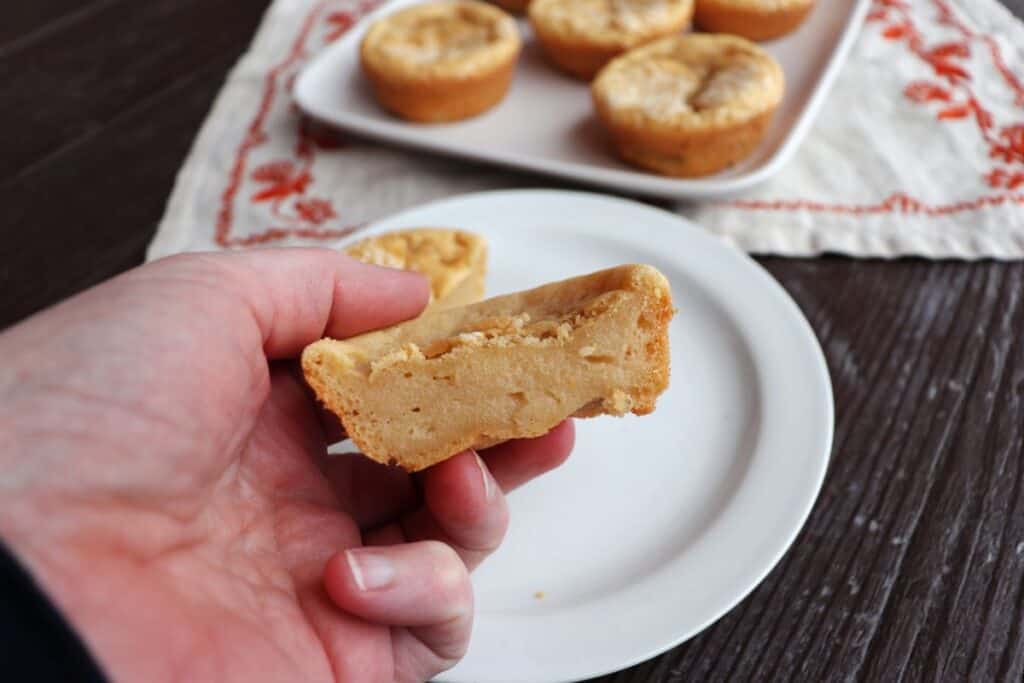 For longer term storage, these muffins freeze delightfully. Simply put the baked and cooled muffins into freezer bags and freeze.
Use up any frozen muffins within six months. Thaw muffins at room temperature prior to serving.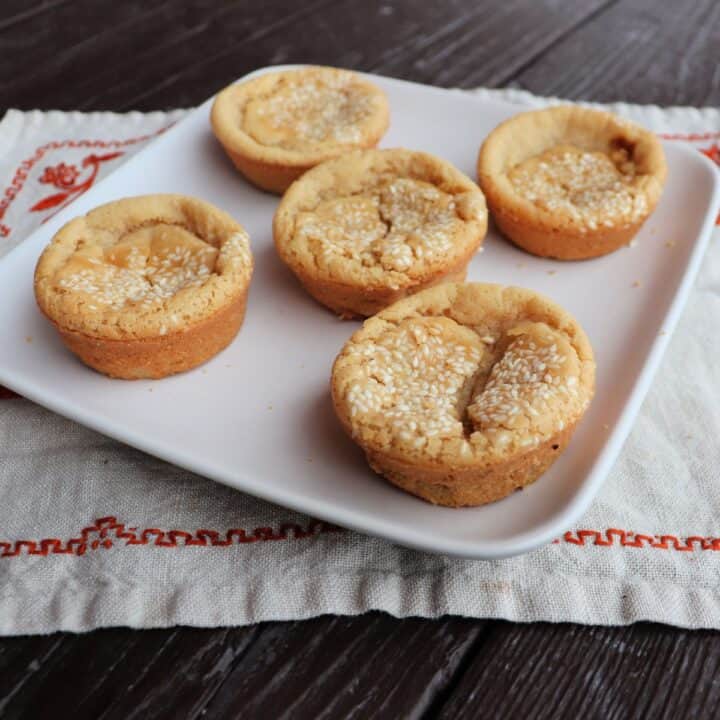 Mochi Muffin Recipe
Make chewy mochi muffins for a gluten-free treat perfect for breakfast or dessert!
Ingredients
2 1/4 Cups Glutinous Rice Flour
1/4 Cup Dark Brown Sugar
1/4 Cup Sugar
2 teaspoons Baking Powder
1-13.5 ounce Can Coconut Milk
2 Eggs
1/4 Cup Salted Butter, melted
2 teaspoons Vanilla Extract
3 Tablespoons Sesame Seeds, Optional
Instructions
Grease a muffin tin.
Preheat oven to 350 degrees Fahrenheit.
In a large mixing bowl, whisk together the rice flour, brown sugar, sugar, and baking powder. Set aside.
In a medium bowl, whisk together the coconut milk, eggs, melted butter, and vanilla.
Pour the wet ingredients into the dry ingredients and mix until combined, the batter might be slightly lumpy.
Divide the batter amongst 12 muffin cups, filling each about 3/4 full.
Sprinkle the top of each muffin with some of the sesame seeds, if desired.
Bake in the preheated oven for 35 to 40 minutes, the edges will be golden and an inserted tester will come out clean.
Cool in pan for 20 minutes - don't remove them sooner than this, they will simply fall apart. To remove from the pan run a butter knife around the sides of each mold and then tilt up out of the muffin pan. Let them cool completely on wire rack.
Nutrition Information:
Yield:

12
Serving Size:

1
Amount Per Serving:
Calories:

227
Total Fat:

13g
Saturated Fat:

9g
Trans Fat:

0g
Unsaturated Fat:

3g
Cholesterol:

41mg
Sodium:

131mg
Carbohydrates:

25g
Fiber:

1g
Sugar:

8g
Protein:

4g
I try but cannot guarantee this nutritional information is 100% accurate.