Golden and delicious malted milk bread is full of simple flavor perfect for toast and sandwiches.
The combination of malted milk powder and malted wheat cereal give this otherwise light loaf a hearty flavor and color that can't be denied.
Simple to make, this malted milk bread recipe creates the perfect loaf for all your simple, everyday bread needs.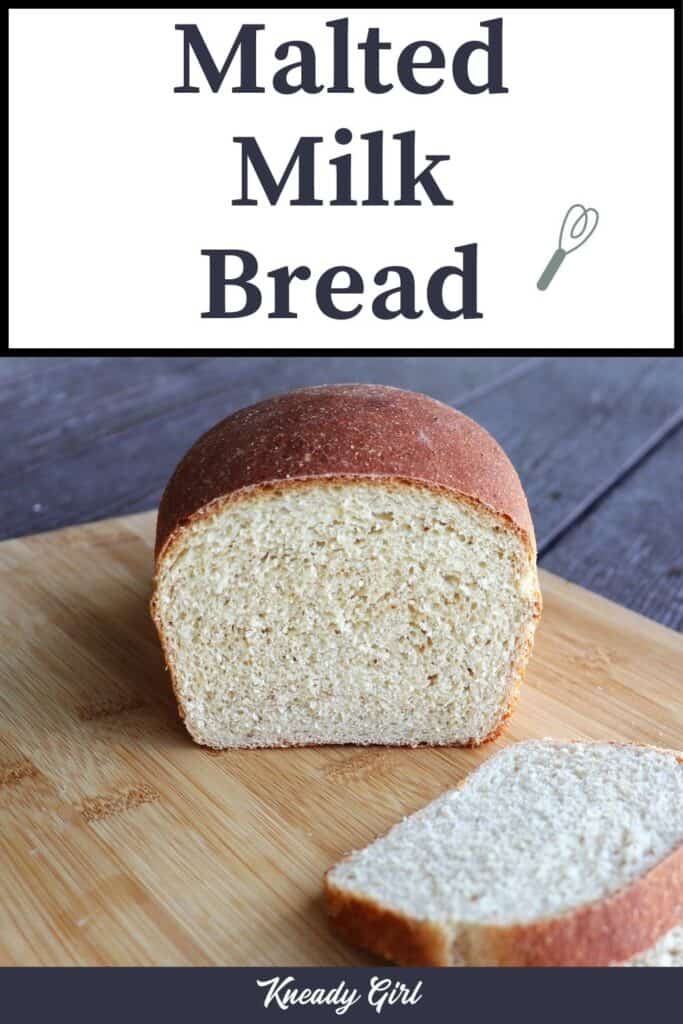 A Hint of Grain
This recipe was inspired by a recipe from King Arthur Flour's Book, Whole Grain Baking. I tweaked it ever so slightly to keep it light but still have that hint of grain and malt flavor.
The grain from the cereal is detectable but not so heavy or grainy that folks will think it's a a whole wheat or whole grain bread. The bread flour keeps the texture soft and wonderful.
Light Malt Flavor
This is not a malt beer bread. It's not going to have that deep malty flavor like that. Instead the malt flavor comes through in light ways that enhance both sweet and savory sandwich fillings.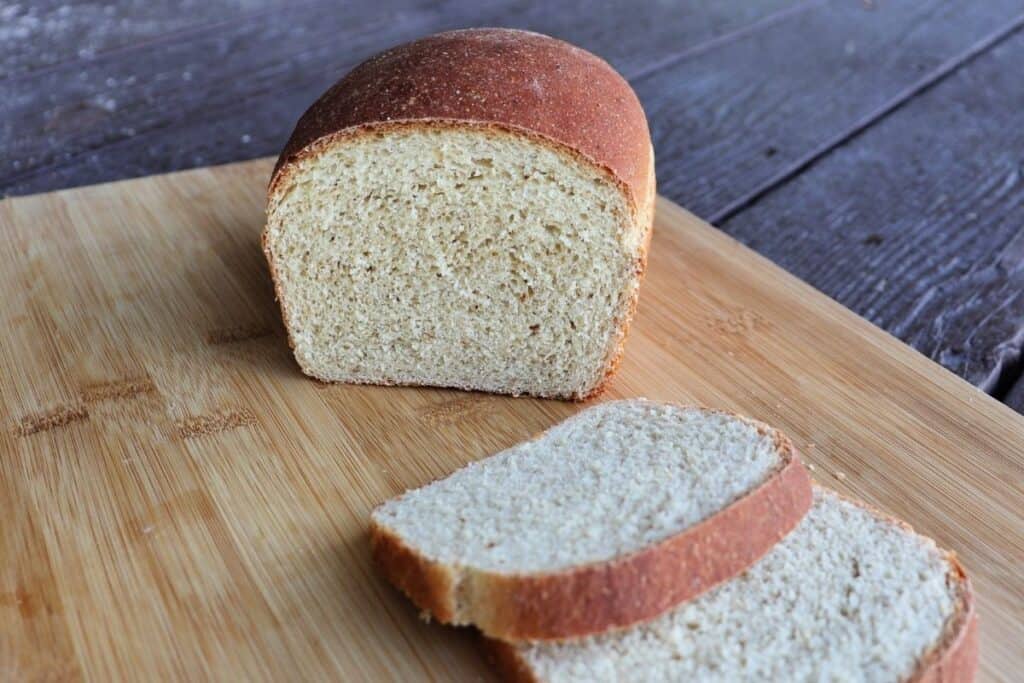 Most folks who eat this bread won't be immediately with the malt flavor – just an overall deliciousness.
The malt cereal also helps give the bread its golden color.
Specialty Ingredients
This bread does require two special ingredients that might not always be in your pantry: malted milk powder and malted wheat cereal.
Both can usually be found in the regular grocery store. Feel free to use whatever you can find. Malt-O-Meal cereal is fairly common as are other brands. Malted milk powder can often be found near the chocolate syrups in the grocery store.
Easy Bake
Despite the couple of more special ingredients, this is a super easy loaf of bread to bake. There's nothing fancy here and it can easily be shaped into round loaves or even rolls if desired.
How to Serve
Truly use this loaf like you would any loaf of sandwich bread.
It makes delicious toast spread with jam. The malted flavor will go incredibly well with chocolate spreads, too.
The golden color deepens wonderfully when cooked and the flavor is perfectly paired with sharp cheddar for a grilled cheese.
Serve alongside soup for dipping.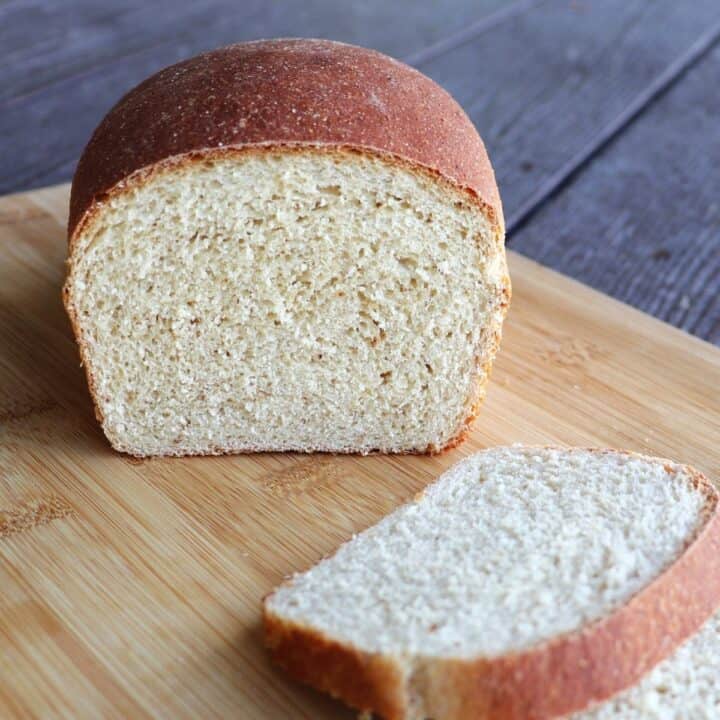 Malted Milk Bread
Rising Time:
1 hour
30 minutes
Total Time:
2 hours
25 minutes
Golden, beautiful sandwich loaves full of malted milk and wheat flavor.
Ingredients
2 Tablespoons Dry, Active Yeast
1 3/4 Cups Warm Water
1/4 Cup Honey
1/2 Cup Malted Milk Powder
1 Cup Malted Wheat Cereal
1 Tablespoon Salt
3 1/2 Cups Bread Flour
Instructions
In a large bowl combine the yeast and warm water. Let sit until foamy, about 10 minutes.
Add the honey and mix well.
Stir in the cereal and salt.
Add 2 cups of the bread flour, stirring well. Continue adding the flour a bit at a time until a soft dough begins to form.
Turn the dough out onto a floured board and knead until soft and elastic.
Lightly coat the bowl with oil. Place the dough into the bowl and turn to coat with the oil.
Cover the bowl with a tea towel and let rise until about doubled about an hour.
Grease 2 loaf pans.
Punch the dough down and knead slightly.
Divide the dough in half and form into loaves.
Place into greased loaf pans. Cover with a towel and let rise about 30 minutes.
Meanwhile preheat the oven to 350 degrees Fahrenheit.
Bake the risen loaves in the preheated oven for 35 minutes or until golden and sounds hollow when tapped with a knuckle.
Remove from the pans immediately to cool on wire racks completely.
Recommended Products
As an Amazon Associate and member of other affiliate programs, I earn from qualifying purchases.
Nutrition Information:
Yield:

32
Serving Size:

1 slice
Amount Per Serving:
Calories:

91
Total Fat:

1g
Saturated Fat:

0g
Trans Fat:

0g
Unsaturated Fat:

0g
Cholesterol:

0mg
Sodium:

210mg
Carbohydrates:

19g
Fiber:

1g
Sugar:

6g
Protein:

3g
I try but cannot guarantee this nutritional information is 100% accurate.