Increase the whole grain content of your homemade bread with this delicious and easy to make honey wheat bran bread recipe!
The addition makes a slightly sweet loaf but one that still works for savory sandwiches and a meal side dish.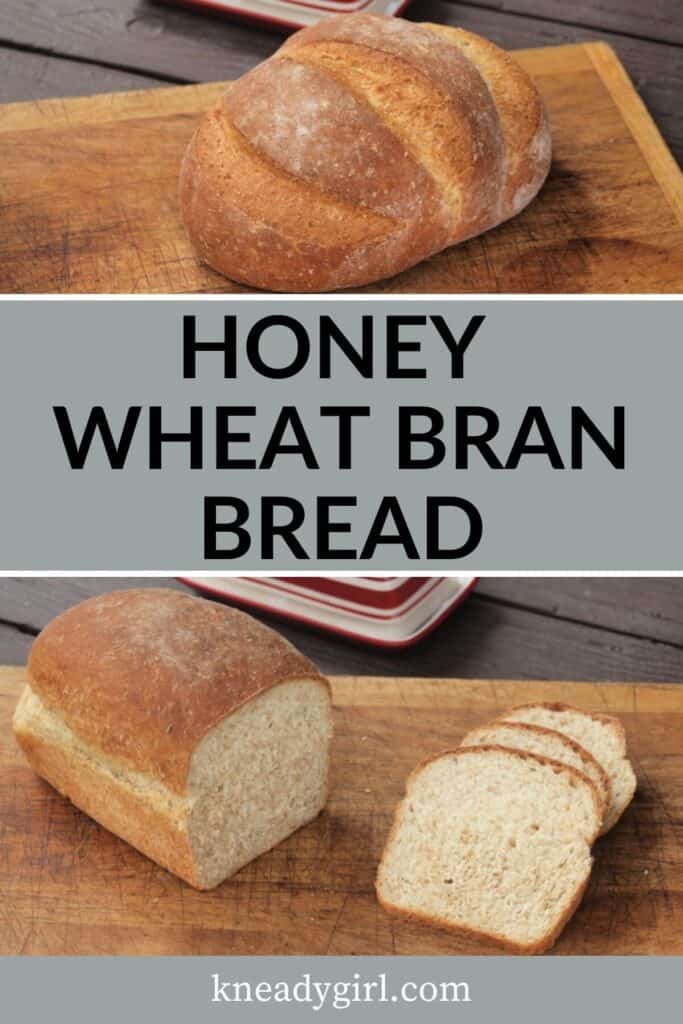 Intro to Whole Grain
This is a great recipe for both bakers new to whole grain bread as well as folks who haven't eaten many whole grain loaves.
The baked loaves are still light and airy enough for folks who might be averse to whole grain breads in the past. It is not a heavy or overly grainy bread that people can often object too.
Difficulty Level: Beginner
For novice bakers, these loaves are still easy to make because the majority of the flour is still all-purpose meaning it will knead well and hold it's shape and not crumble. The addition of eggs also helps the dough bind increasing chances of whole grain bread success.
Bran Choices
This recipe was originally made with wheat bran. Wheat bran is likely to be the easiest of all bran to find in grocery stores. Oat bran or even rye flakes could be substituted for different flavors.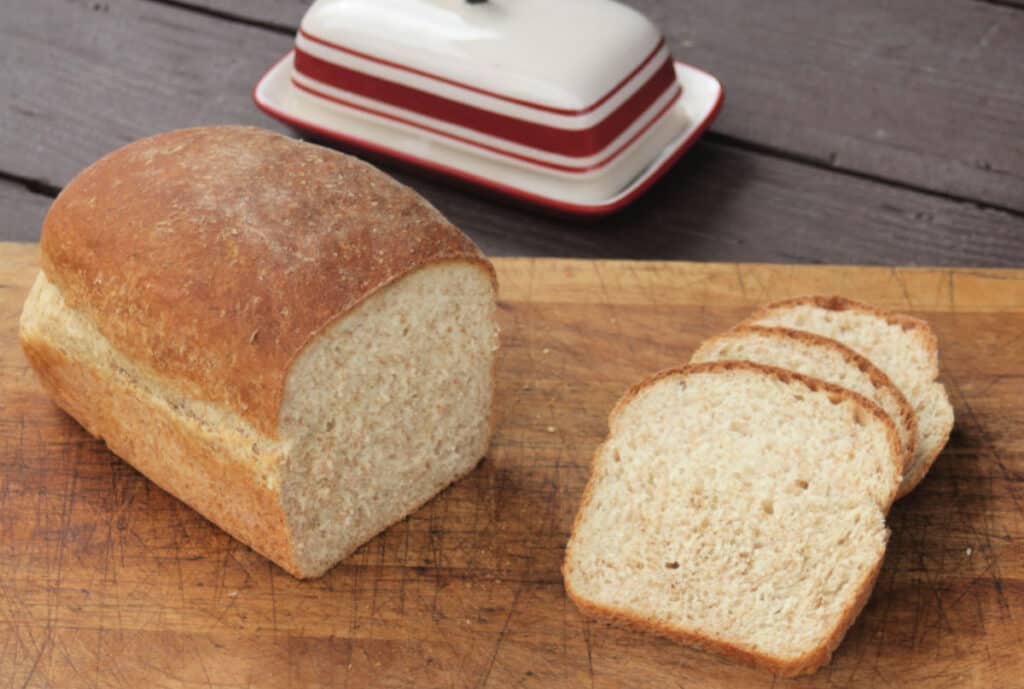 Loaf Shapes
These could, of course, be baked in traditional loaf pans. It's simple and easy. However, they also make great round loaves and even dinner rolls if something different is desired.
For rolls, start checking for doneness at about 20 minutes.
Make some of each. A round loaf and a traditional loaf. A pan of rolls and a loaf is also nice. Serve the rolls with some soup for dinner and have the loaf for sandwiches tomorrow.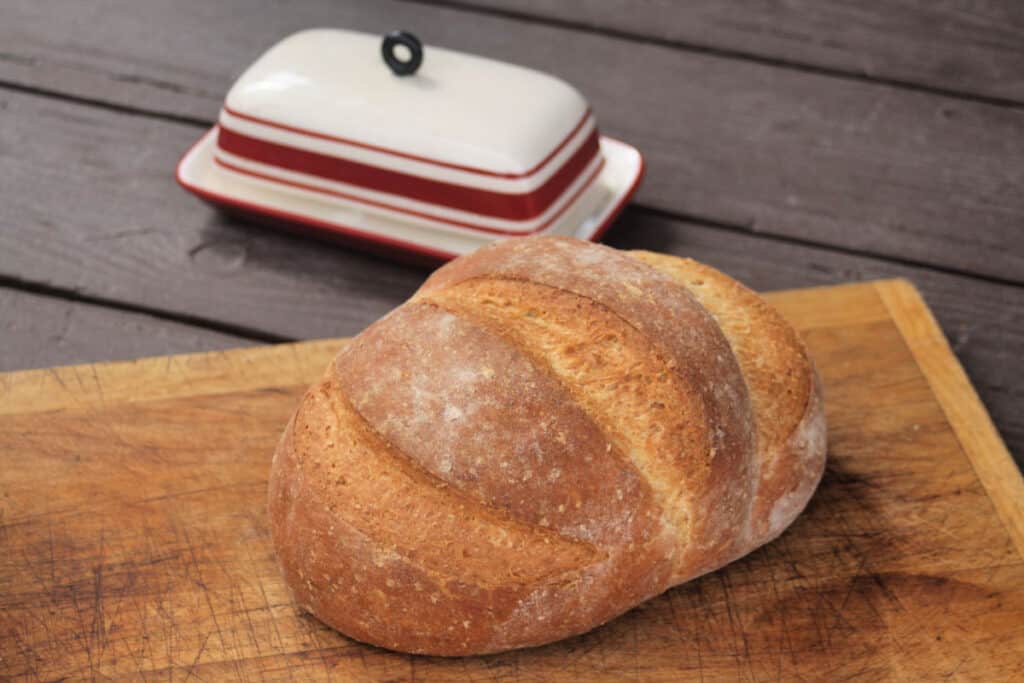 Level of Sweetness
Adapt the level of sweetness as desired. Decrease to 2 Tablespoons of honey for the barest hint of honey or increase to 1/2 cup of honey for much sweeter loaves that would be excellent for toast and jam or peanut butter and jelly sandwiches.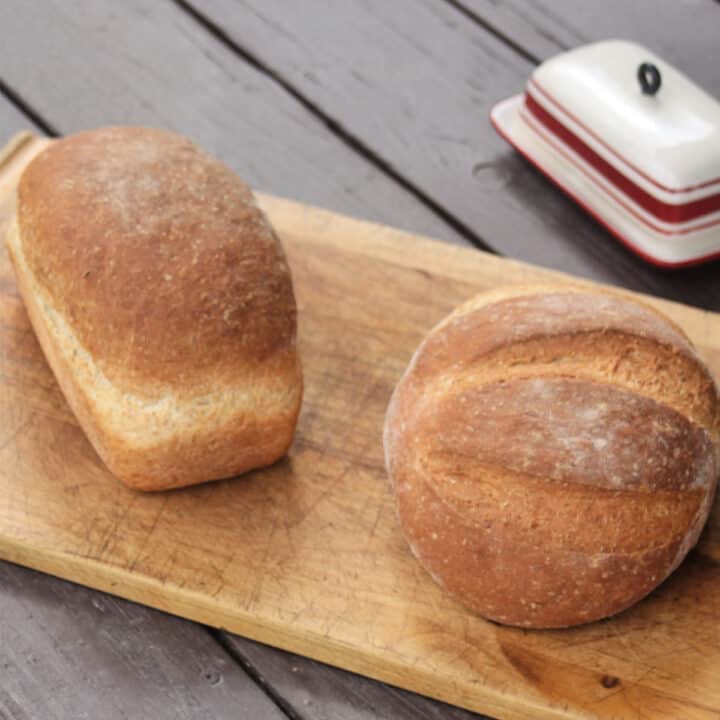 Honey Wheat Bran Bread
Easy to make and delicately sweetened, honey wheat bran bread are perfect loaves for a lighter whole grain flavor and texture.
Ingredients
1 Tablespoon Dry, Active yeast
2 Cups Warm Water
1/4 Cup Honey
2 Eggs
1 Cup Wheat Bran
1 Tablespoon Salt
5 Cups Unbleached, All-Purpose Flour
Instructions
Combine the warm water, yeast, and honey in a bowl. Let sit until foamy about 5 minutes.
Add the wheat bran, eggs, and salt to the yeast mixture. Mix well.
Slowly add the flour and mix until it comes together into a ball of dough.
Turn the dough out onto a floured board and knead until soft and elastic.
Coat a bowl with a bit of oil. Turn the dough around in the bowl to lightly coat with oil.
Cover the bowl with a towel and let rise until doubled. About an hour.
Punch down the dough and turn back out onto a floured bowl.
Divide the dough in half and knead to form loaves.
Place the shaped loaves into greased bread pans or into towel lined baskets to rise. Allow to double about an hour.
Preheat oven to 375 degrees. If baking loaves on a stone, be sure to put in oven while preheating.
Bake the loaves in the preheated oven for 40 minutes or until done. They will sound hollow when tapped with a knuckle.
Remove from oven and pans immediately to cool on wire racks.
Recommended Products
As an Amazon Associate and member of other affiliate programs, I earn from qualifying purchases.
Nutrition Information:
Yield:

32 slices
Serving Size:

1 slice
Amount Per Serving:
Calories:

89
Total Fat:

1g
Saturated Fat:

0g
Trans Fat:

0g
Unsaturated Fat:

0g
Cholesterol:

12mg
Sodium:

204mg
Carbohydrates:

18g
Fiber:

1g
Sugar:

2g
Protein:

3g
I try but cannot guarantee this nutritional information is 100% accurate.